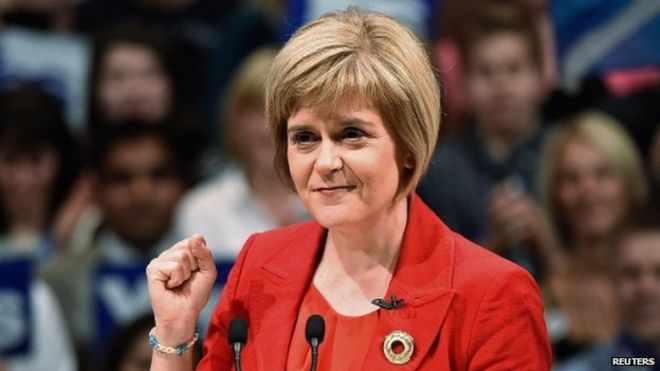 Scottish First Minister Nicola Sturgeon's demand for a second referendum on independence for Scotland has now received the support of the Scottish Parliament as the MSPs voted by 69 to 59 in favour of seeking permission for a referendum before the UK leaves the EU. According to Ms Sturgeon, the vote is necessary to allow Scotland to decide what path to follow in the wake of the Brexit vote.
The UK government has already announced its course of action and confirmed that it will block a referendum until after the Brexit process has been completed. Prime Minister Theresa May and Ms Sturgeon met for talks in Glasgow on Monday and the former insisted that "now is not the time" for a referendum. Her Scottish secretary, David Mundell, has said that the timescale could include "the Brexit process, the journey of leaving and people being able to understand what the UK's new relationship with the EU is, so they can make an informed choice if there was ever to be another referendum".
On the other hand, Ms Sturgeon claims that her mandate for another vote was now "beyond question", and warned it would be "democratically indefensible and utterly unsustainable" to attempt to stand in the way. She stressed that "my argument is simply this: when the nature of the change that is made inevitable by Brexit becomes clear, that change should not be imposed upon us, we should have the right to decide the nature of that change."


Loading ...