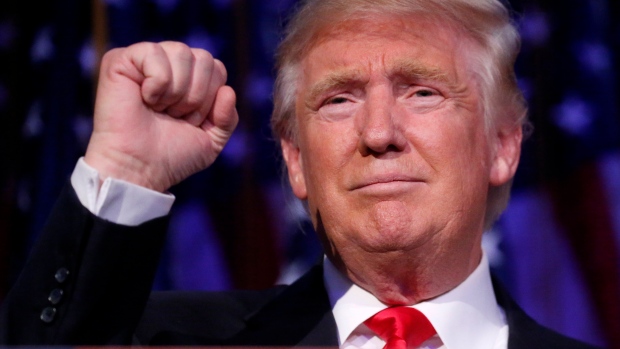 A major development came Monday evening in the scandal involving Trump's campaign and its alleged ties to Russia.
The New York Times previously reported that Donald Trump Jr. "was promised damaging information about Hillary Clinton before agreeing to meet with a Kremlin-connected Russian lawyer during the 2016 campaign."
However, the paper went a step further and revealed Trump Jr. was told in an email that the information was part of an effort by Russia to secure President Donald Trump's victory in the 2016 election. The email was delivered by Rob Goldstone, a publicist who helped make the June 2016 meeting happen. The information was given to the Times by "three people with knowledge of the email."
The message indicated the information was from the Russian government, according to the Times. However, there is no clear link between the email and Russian government computer hacking that exposed private Democratic National Committee emails to the public. It also does not describe any other efforts Russia may have backed to secure President Trump's win in the election.
Donald Trump Jr.'s lawyer said his client did nothing wrong but will cooperate with any investigations into the matter.
"In my view, this is much ado about nothing. During this busy period, Robert Goldstone contacted Don Jr. in an email and suggested that people had information concerning alleged wrongdoing by Democratic Party front-runner, Hillary Clinton, in her dealings with Russia," Alan Futerfas told the Times. "Don Jr.'s takeaway from this communication was that someone had information potentially helpful to the campaign and it was coming from someone he knew. Don Jr. had no knowledge as to what specific information, if any, would be discussed."
Goldstone denied knowledge of Russia's involvement in the material that was to be presented at the meeting. "Never, never ever," he told the Times. Later, after the email was described to the paper, "efforts to reach him for further comment were unsuccessful."
The Times also reported that the news of the meeting "frustrated" President Trump — "less over the fact that it had happened, and more because it was yet another story about Russia that had swamped the news cycle."
Aside from strengthening accusations of collusion between Trump's campaign and Russia, another troubling part of the latest bombshell is the fact that The White House struggled to provide an explanation for the meeting.
White House Principal Deputy Press Secretary Sarah Huckabee Sanders told reporters off-camera earlier Monday Trump Jr. "certainly" did not collude with Russians to influence the election, according to NBC. However, the newest revelation casts doubt on that statement and calls into question Sanders's reliability as a mouthpiece of the administration.
The Times highlighted the fact that Trump Jr. gave two different explanations for why the meeting took place in less than 24 hours. Additionally, ABC News anchor George Stephanopoulos pointed out in an interview with Kellyanne Conway that she and others from the administration have previously stated that there were no meetings between the Trump campaign and Russians.
As Politico notes, the Trump administration is losing credibility with its responses to scandals. These fumbles may cause the public to lose trust in the president and his advisers.
"Trump's team seems to be the gang that can't shoot straight. They are constantly stepping over each other's stories. It comes from a lack of leadership at the top," Douglas Brinkley, a presidential historian at Rice University, told Politico. "The president himself might disagree with you an hour later. Truth isn't a currency in the Trump White House…A lot of these advisers are starting to become seen as unreliable and untrustworthy."
Here are some social media reactions to the news:
REMINDER: Don Jr. July 24, 2016. On the Clinton campaign's claims that the Russians were helping Trump: "It's disgusting. It's so phony." pic.twitter.com/GClcK7GDPp
— Kyle Griffin (@kylegriffin1) July 11, 2017
If Trump Jr. received an email like this, "would he *really* NOT tell his father?"
@DonLemon
asking the key Q, several times, on
@CNNTonight
— Brian Stelter (@brianstelter) July 11, 2017
Yes. I've resisted saying this is it but… this is it. How long until the press knocks down Trump's transparent denials of no knowledge? https://t.co/fKxy9QJacf
— Susan Hennessey (@Susan_Hennessey) July 11, 2017
What's amazing about this latest NYT story is that the White House had to know it was coming and seemingly had no strategy for it.
— Zeke Miller (@ZekeJMiller) July 11, 2017
Months ago, @SenJohnMcCain said Russia thing was a centipede, many more shoes would drop. What's name for a gross worm w/a thousand feet?
— Ana Navarro (@ananavarro) July 11, 2017
The House of Russia DC is about to fall.
— Amy Siskind (@Amy_Siskind) July 11, 2017
This tweet from @DonaldJTrumpJr is from the day of his meeting with the Russian "lawyer": pic.twitter.com/18N4gqy3rG
— leah mcelrath ? (@leahmcelrath) July 11, 2017
Click HERE to read more from Refinery29.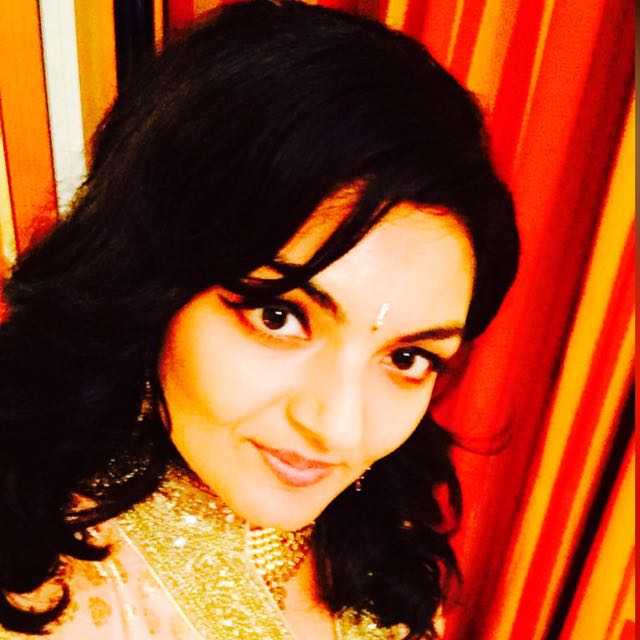 Vote for Shikha Dhingra For Mrs South Asia Canada 2017 by liking her Facebook page.


Loading ...