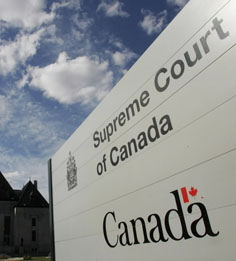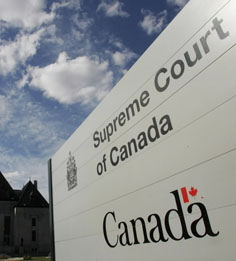 The Supreme Court of Canada announced that an apparently divisive Quebec school course about ethics and different religions does not violate parents' freewill of raising their children as Catholics.
The court sacked the plea of parents in Drummondville, Que. who wanted to excuse their children from the compulsory course. The parents registered a complaint against the Ethics and Religious Culture course. They alleged that it forced students to gain knowledge of religions they did not believe in.
According to Justice Marie Deschamps, the parents were unsuccessful in proving the hindrance by ERC course with their capability to pass on their belief to their children.
Judge Deschamps wrote: "Parents are free to pass their personal beliefs on to their children if they so wish. However, the early exposure of children to realities that differ from those in their immediate family environment is a fact of life in society.
"The suggestion that exposing children to a variety of religious facts in itself infringes their religious freedom or that of their parents amounts to a rejection of the multicultural reality of Canadian society and ignores the Quebec government's obligations with regard to public education."
Justice Louis LeBel and Justice Morris Fish also agreed with the verdict; however, added that the facts were not enough to definitively support the course's legitimacy.
"In other words, is it a program that will provide all students with better knowledge of society's diversity and teach them to be open to differences? Or is it an educational tool designed to get religion out of children's heads by taking an essentially agnostic or atheistic approach that denies any theoretical validity to the religious experience and religious values?" Judge LeBel asked.
Article viewed on Oye! Times @ www.oyetimes.com