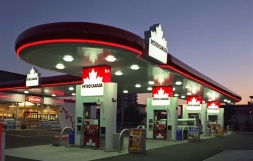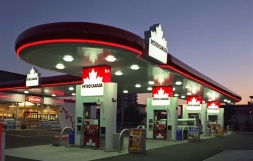 According to experts, gas prices in Canada can surprisingly increase in the short run. The alleged reasons behind this increase include closing refineries and unstable markets in Europe and Arab.
Oil industry analyst Roger McKnight said: "I've been saying (expect) a 12 to 15 per cent increase by the end of April. It's already gone up 3 per cent, so now I'm saying add 10 per cent to your pump prices today and that's what it will be by the end of April.
"Normally gas prices fall off at the end of May when May 24 weekend is finished but I can't see that happening this year. I think it's going to stay right through to the middle of July."
This week, the gas prices in Montreal suddenly increased from $1.30 per litre to $1.44. Gas was been sold at different rates throughout Canada. The national average price of gasoline on Tuesday was $1.28 per litre.
Considering the market cost of gas and the average retail margin in Montreal, gas should be sold for $1.39 per litre, says Canadian Automobile Association (CAA) Quebec. At the beginning of February 2012, CAA reported a "20-percent average increase in the pump price per litre paid by consumers in Montreal, Quebec City and Sherbrooke in 2011 compared to the previous year."
According to difference sources, following are the gas rates charged on Wednesday across the country:
Edmonton: $1.07 (down three cents)
Vancouver $1.41 (up .8 cents)
Saskatoon: $1.23 (no change)
Winnipeg: $1.18 (no change)
Thunder Bay: $1.28 (no change)
Toronto: $1.30 (down .9 cents)
Montreal $1.41 (down 2.5 cents)
Article viewed on Oye! Times @ www.oyetimes.com