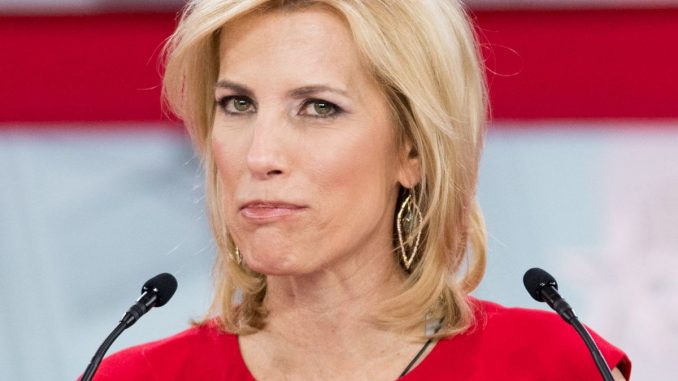 Parkland school shooting survivor David Hogg is calling for brands to boycott Fox News host Laura Ingraham after she compared immigrant detention facilities to "summer camps" and "boarding schools" on Monday night.
That is, what remaining brands are still advertising with her show, since a dozen companies cut ties with The Ingraham Angle back in March, when Hogg called for an Ingraham boycott the first time. The initial boycott was after she taunted Hogg for getting rejected from colleges, tweeting, "David Hogg Rejected By Four Colleges To Which He Applied and whines about it. (Dinged by UCLA with a 4.1 GPA…totally predictable given acceptance rates.)" (She later apologized.)
In her Monday segment, Ingraham slammed the backlash against the Trump administration's zero-tolerance policy, which has resulted in thousands of families being separated at the U.S.-Mexico border. During these detentions, children often face inhumane conditions — being kept in cages as they plead to be reunited with their families — while babies are ripped away from their mothers as they're breastfed.
"More kids are being separated from their parents and temporarily housed in what are essentially summer camps, or as
The San Diego Union Tribune
described them today, as basically looking like boarding schools," Ingraham said Monday. "The American people are footing a really big bill for what is tantamount to a slow-rolling invasion of the United States."
.@IngrahamAngle: "The American people are footing a really big bill for what is tantamount to a slow rolling invasion of the United States." pic.twitter.com/HJd6TsTEca
— Fox News (@FoxNews) June 19, 2018
Ingraham later added, to clarify: "Apparently there are a lot of people very upset because we referred to some of the detention facilities tonight as essentially like summer camps. … I will stick to there are some of them like boarding schools. And I suggest that a lot of the folks who are worried about that spend more time in Central America. I have. And we should make adoption easier for American couples who want to adopt these kids who are true candidates for adoption because our policies don't allow that. So let's put our hearts out there for the kids in the right way. Take care of them the right way. Open your hearts and your homes to them."
Fact-check: The San Diego Union-Tribune said "many elements" of one shelter for unaccompanied children "seem like what one would expect from a boarding school," but on closer inspection it's a high-security facility in which kids are only allowed to make two 10-minute phone calls per week. And while we know Ingraham herself has several adopted children, the adoption connection she made here feels bizarre and irrelevant.
Comparing migrant detention centers to "summer camps" or "boarding schools" — no matter what your stance is on immigration policy — is a gross, attention-seeking, privileged ploy. These kids are not living in the government facilities voluntarily, nor do they have any of the amenities or luxuries of summer camps and boarding schools. (We have to ask: What types of camps is Ingraham sending her kids to?)
After Ingraham's statement, Hogg called for a new advertiser boycott, including from Ace Hardware; John Deere; and IAC, which owns brands like Dictionary.com, The Daily Beast, and CollegeHumor.
"So @IngrahamAngle we meet again," he tweeted. "Who are [your] biggest advertisers now?"
No word yet on whether anyone new has boycotted Ingraham's show, but if the last time she insulted children were any indication, then we should see the brands saying bye-bye pretty soon.
So @IngrahamAngle we meet again. Who are you biggest advertisers now?
— David Hogg (@davidhogg111) June 19, 2018
Click HERE to read more from Refinery29


Loading ...