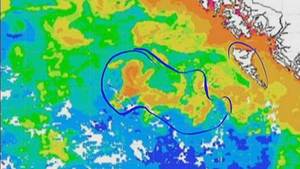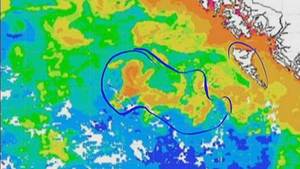 The project leader of the experiment which dumped 100 tones of a dust-like material in the ocean off B.C.'s north coast claims that several government bodies had knowledge of the controversial project. The president of the Haida Salmon Restoration Corp, John Disney, was the one to begin the $2-million ocean fertilization project.

During his interview on a radio show, Disney asserted that had several interactions with numerous federal departments and agencies, including Indian and Northern Affairs. He asserted that "I don't know what happens within the federal government. All I am saying is everyone from the [Canada] Revenue Agency down to the National Research Council, and [the Department of Fisheries and Oceans] and Environment Canada, all these people, they have all known about this."

Disney explained that the project aimed to increase the nutrient levels offshore with aim to revive the salmon populations. However it ended up dumping fine brown dirt-like material about 300 kilometers west of the islands of Haida Gwaii. Initial reports asserted that iron sulfate was the major component used in the dump, but Disney labeled them as incorrect. He clarified that it was a fine ground dirt-like substance with only trace amounts of iron.

This project has been critically condemned by several analysts in the scientific community. The dumping created a bloom of phyto-plankton, i.e. the plants at the base of the food chain that are eaten by other creatures. But the bloom grew to cover 10,000 square kilometers and was visible from space.