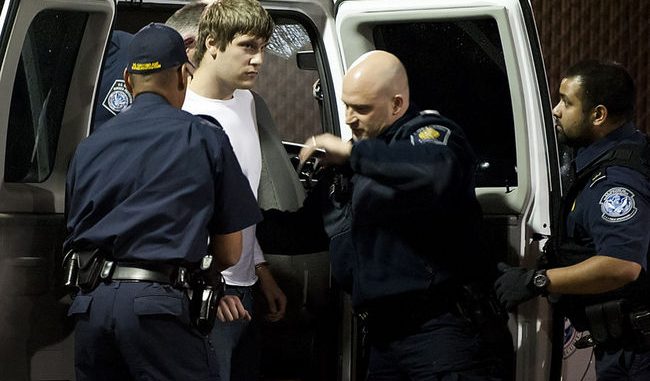 The trial date of the Edmonton man, indicted for killing three armored car company co-workers during a robbery at the University of Alberta's Hub Mall, was set on Friday. 21-years-old Travis Baumgartner is scheduled to oblige by a three-week trial in Court of Queen's Bench starting from Sept. 9.

Baumgartner is indicted with three counts of first-degree murder, one count of attempted murder and four counts of robbery with a firearm relating him with the incident of June, 15. Baumgartner was among the five G4S Cash Solutions security guards who were exchanging funds at a bank machine inside the Hub Mall past midnight. Sometime while they were doing the deed, somehow the guards 26-years-old Michelle Shegelski, 35-years-old Brian Ilesic, and 39-years-old Eddie Rejano, were killed through a bullet. Three of the bodies were discovered from inside the mall, while one was outside. Guard Matthew Schuman was quickly shifted to a hospital in critical condition, and finally recovered afterwards.

According to the police, the investigation shows that the initial getaway vehicle used in the robbery, the G4S armored car, was found abandoned near a southeast Edmonton G4S facility later. Baumgartner was head hunted in entire Canada after the court issued warrant for his arrest. Finally a collaborative 36-hour operation led to his arrest on June 16, when he was taken into custody at the Lynden, Wash., attempting to cross the borders, southwest of Abbotsford, B.C. At the time of arrest, he was found to have been moving with more than $330,000 cash in Canadian currency along with a driver's license.