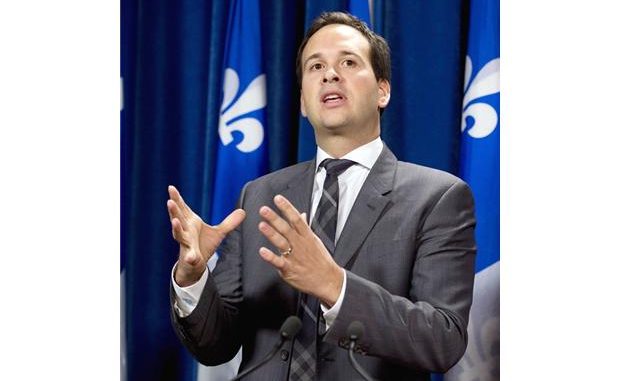 What was planned to be a hearing to inspect the estimated $15.3-million spending of Quebec's Canadian intergovernmental affairs department, turned out to be an open debate after the opposition members alleged that the intergovernmental affairs minister, Alexandre Cloutier, is unsuited for his position because he has a mandate to promote "sovereignist governance."

The event majorly focused on a four-hour-long debate, and merely had any discussion regarding the plans of Cloutier, with their adoption "on division." Most of the objection was laid by Liberal Pierre Moreau, who alleged that "they have a minority," while claiming that the intergovernmental affairs minister was a part of previous Liberal government, and has now become one of three candidates contending for Quebec Liberal leadership. Moreau alleged that "they have no mandate to promote sovereignty," while Éric Caire, of the Coalition Avenir Québec, supported his argument saying it is incompatible for Cloutier to pursue better relations with the other provinces and federal government while at the same time promoting "sovereignist governance."

Cloutier mentioned at numerous occasions that the PQ government desires to call for a new referendum on sovereignty, but it is unable to do so due to a minority government as it will be inevitably outvoted by the combined Liberal-CAQ opposition. Cloutier elaborated that "we think the best solution is that Quebec becomes a country." He further narrated his party's intention, claiming that the PQ government will still attempt to use courts and other means for seeking more powers from Ottawa and less duplication of Quebec and federal programs.