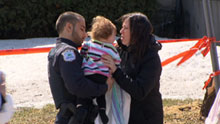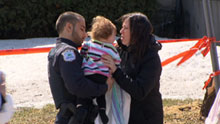 The Gatineau Police is anticipated to commence a detailed news conference this afternoon to present an update of the shooting incident at a daycare on Friday. So far, the Police has informed that two men, a 38-year-old French citizen living in Canada and 49-year-old Robert Charron of Denholm, Que. deceased at the scene due to shot wounds.

Investigators are currently exploring the shooting incident, which unfolded in Gatineau, Que., just north of Ottawa, on Friday morning. Nearly 53 toddlers wrapped in blankets and coats were rushed out of the Racines De Vie daycare at almost 10:30 a.m. on Friday morning as a man carrying a shotgun entered the residential daycare and started threatening the staff. Police claims that upon their arrival, they found the gunman dead, along with another member of daycare's male staff. The daycare operates as a single entity, however, it is situated at multiple locations including homes at 225 and 229 Rue Gamelin.

Police has prominently declined any speculations which lead to the theory implying that the double fatality was the result of a "love triangle." Refuting previous reports which alleged that the incident was sparked by some sort of marital dispute. All 53 attendants of the daycare centre, majority of which were under the age of five, were quickly and safely evacuated unharmed during the incident. However, Sgt. Jean Paul Lemay warns that some of the children might have witnessed the violence, hence the parents shall consult their children if everything is "going normally, " and in case they observe any changes, they shall seek counseling.