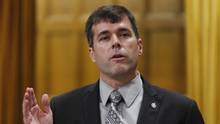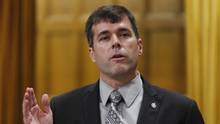 Two more MPs of the Harper government have raised their voices against being unable to speak their minds openly in the Commons, while publicly challenging the grip of the Prime Minister's Office over what caucus members are allowed to speak in the chamber. An Eastern Ontario MP, an assistant to a cabinet minister and the parliamentary secretary to the Minister of Agriculture, Pierre Lemieux, was the first to speak out.

The MP for the Southern Ontario riding of Wellington-Halton Hills, Michael Chong, was the second, who educated the House of Commons on Monday that heavy-handed party control is screening who speaks in the House, which evidently grinds the ability of MPs' to hold governments accountable. He alleged that the House of Commons only witnesses' unusually candid commentary from a Conservative caucus member and it speaks to the frustration among the sprawling Tory backbench. Previously, Mr. Chong has once resigned from the cabinet due to disagreements with the government over whether Quebec should be recognized as a nation.

Alike five previous Conservatives who condemned B.C. MP Mark Warawa being prevented by Conservative caucus bosses to read a statement in the Commons that would have discussed abortion, Mr. Chong and Mr. Lemieux are now raising voice against such practice. This minute, still noticeable, rebellion is ignited due to the conduct of Conservative Prime Minister Stephen Harper's office and his heavy-handed use of pressure to quiet Mr. Warawa, who wanted the Commons to pass judgment on sex-selective abortions by voting to condemn it.