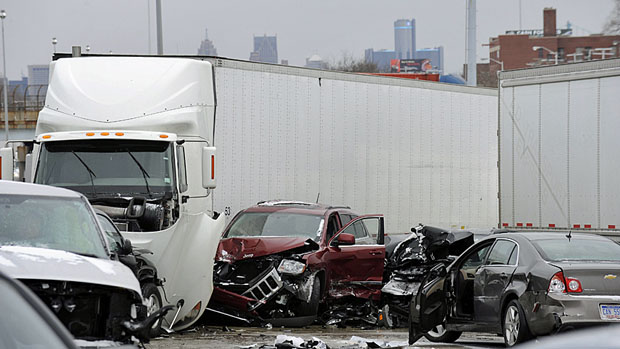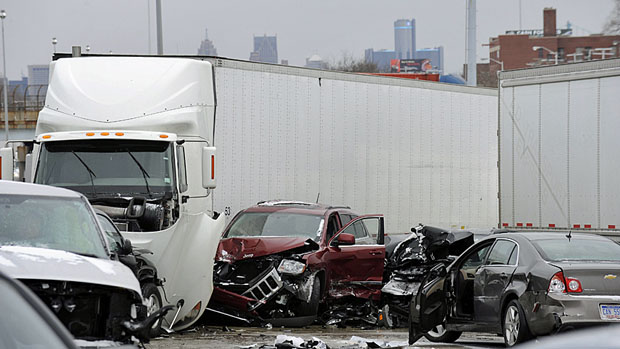 Lawyers of a Windsor law firm have alleged that the truck driver was responsible, as he drove a vehicle with deficient brakes, in the death of two Windsor area children, who died in a terrible crash on Michigan's I-75 in January. Greg Monforton and Robert Darling asserted that the 1996 model truck was in extremely poor conditions, and weather was not to be blamed in the death of 7-years-old Aidan Hicks and 9-years-old Grabrielle Greenwood who died on Jan. 31 in a massive pileup during snow squall.
Monforton and Darling pointed out that less than half of the brakes available in the truck and trailer were in functional condition at the time of crash, while the driver also had a long list of traffic violations, issued not long before the crash. The lawyers revealed that the truck driver had five violations in the past, three of which were speeding while the remaining two where for driving too closely. Darling asserted that the whole pile-up of more than 50 vehicles were due to the truck and driver.
The lawyers mentioned in a press release on Tuesday, that "the fatalities of these two beautiful children and injuries to their family members were caused by factors other than weather conditions." It was implied that the crash was completely "avoidable" and "preventable." The lawyers have not officially filed a lawsuit, neither is any of these claims been proven in court, though they are currently working closely with police in Michigan.