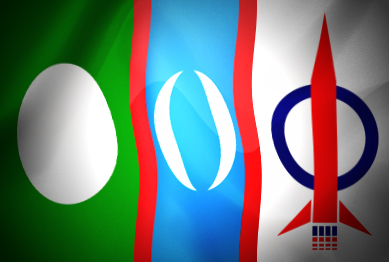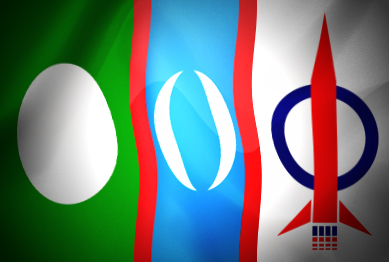 Launching the party manifesto ahead of Barisan Nasional, Dr Khairuddin Abdul Malek said the party's main focus is to benefit the business community while introducing an environment-friendly atmosphere.

"The people's income and savings can also be enhanced," he said.

State Pakatan chairman Datuk Seri Mohammad Nizar Jamaluddin said that the manifesto aims to strive to make Perak the richest state in the country.

"We will work to ensure revenue will be four times what has been achieved by Barisan. Wealth will be distributed fairly to the people," he said.

Pakatan Rakyat (PR) has pledged in its manifesto to implement the Freedom of Information Enactment, turn Penang into a halal global centre and empower the state's Small and Medium Enterprises. The manifesto also talks about developing aquaculture zones in Seberang Perai Utara and Seberang Perai Selatan.

In an attempt to resolve the prevailing traffic problems in Penang Island, PR manifesto states building tram system and water taxis. The manifesto also states the controversial RM6.3 billion mega project comprising three expressways and an undersea tunnel linking Gurney Drive in the island and Bagan Ajam on the mainland.

It has also promised including the implementation of a welfare state with continuance of annual contributions of RM100 to senior citizens, the disabled and single mothers. The PR hopes to establish an affordable CAT dialysis centre in every district and free Rapid bus cards to senior citizens and the disabled.