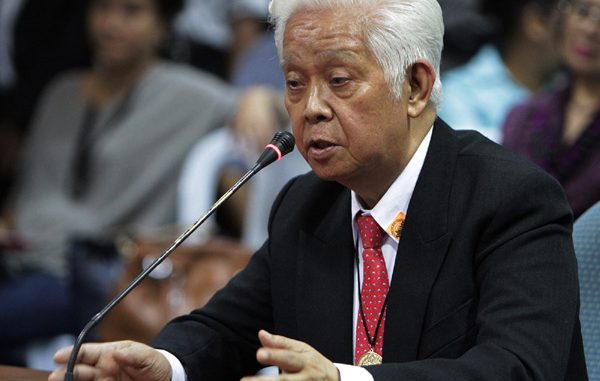 The Supreme Court (SC) has issued a status quo ante order on the Commission on Elections (Comelec) decision to restrict airtime of political advertisements. Theodore Te, spokesperson of Supreme Court, confirmed the news in Baguio City.

The verdict has agitated many politicians and officials of Comelec who are now raising their voice against the bans on election campaigns.

"Who is running the elections? The Comelec or the Supreme Court?" asks Comelec's Chair Sixto Brillantes Jr.

Brillantes expressed his concern over the intervention of judiciary in the matters that are solely under the jurisdiction of Commission on Elections. In the wake of the verdict, Brillantes has also threatened to resign during a broadcasted interview.

Brillantes plans to discuss the matter with President Benigno Aquino III and determine whether he should remain at the seat or call it quits. He said the SQA order was the fourth unpleasant ruling that the Comelec received from the high court in recent times.

"As far as I'm concerned, with the series of decisions coming from the Supreme Court, I said it looks like they are the ones who are running the election. I thought it was us?' I don't understand … If they want to to regulate the campaign … the way of campaigning, then what will the Comelec be? Ano kami (What are we)? We're useless here? Everything we do will be (stopped with a temporary restraining order from the Supreme Court)?" he said.

"I think their provisional authority to issue a TRO or an SQA is being used without really seeing all of the consequences. Every day we study (the elections) while different petitioners go (to the court)… When you issue a TRO and you don't know the consequences, maybe it was not properly studied.

"The petitions were filed in February, when the campaign period for the senatorial candidates began. Why issue a TRO or SQA in April? Why did it take so long? The (Comelec) resolution (on airtime limits) came out a long time ago. Why issue now when the first half of the senatorial campaign is already over? We don't understand.

"So, everybody will be kept in limbo. Even the commission will not even know (what to do). Are we now going to keep quiet because of the status quo ante order and therefore there will be no regulation in so far as the advertisement period is concerned?" Brillantes added.