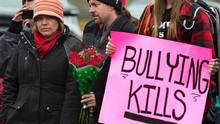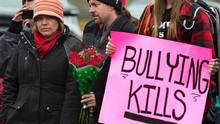 Federal government have instructed officials to accelerate their examination of potential gaps in the laws looking after the circulation of intimate images, in light of the growing pressure on Ottawa to introduce new legislation against the cyberbullies who distribute sexually explicit images for malicious reasons.

Justice Minister, Rob Nicholson, is scheduled to attend a meeting with his provincial and territorial counterparts on Wednesday, when he is anticipated to make a recommendation that the joint working group studying the issue shall be tasked with providing a legal opinion by June. The justice ministers' meeting is planned only a day after the Prime Minister of Canada, Stephen Harper, is scheduled to discuss the issue with Rehtaeh Parsons's mother and her mother's partner on Tuesday. Prime Minister is expected to gather their input on the possibility of new legislation to address any gaps.

The working group was put into action to examine cyberbullying few weeks after the death of Amanda Todd, a 15-year-old from Vancouver who suffered continues online bullying after a sexually explicit image of her was circulated online. Now the officials responsible from the task at hand, belonging to Mr. Nicholson's office, admit that the incident of Rehtaeh Parsons's death has evidently implied new urgency to the review, which they hope will help to identify how new legislation might better protect people like Ms. Parsons and Ms. Todd. Both incidents ignited an outburst of grief and support from all over the country, while drawing renewed attention to the problem of controlling personal images in a digital age.