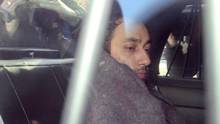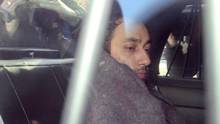 The authorities presented the suspects arrested for allegedly conspiring to derail a Via Rail passenger train in court on Tuesday morning. On the other hand, the Iranian government categorically denied any sort of involvement in the conspiracy what so ever, contradictory to the theory asserted by the RCMP, saying that the plot was organized by al-Qaeda operatives based in Iran.

35-year-old Raed Jaser was presented before an Ontario Court justice of the peace at the Old City Hall court house in Toronto. Mr. Jaser and his co-accused, 30-year-old Chiheb Esseghaier, have been charged with conspiracy to commit murder, participating in a terrorist organization, conspiracy to interfere with transportation facilities. Additionally, court documents depict that Mr. Esseghaier was also charged with one count of having directed a person to carry out a terrorist activity.

While talking to reporters, Mr. Jaser's lawyer, John Norris, stated that "the accusations are very serious … my client is in a state of shock and disbelief that this is happening to him." Mr. Norris openly doubted the timing of the arrest, pointing out that the police has admitted that there was no imminent danger. He alleged that "the timing is notable to say the least." The court granted a routine publication ban on request of Mr. Norris, while Mr. Jaser was instructed to not communicate with his co-accused, Chiheb Esseghaier. The court appearance lasted about five minutes and Mr. Jaser's told the justice of the peace that "it's quite clear" when he was asked whether he understood the proceedings.