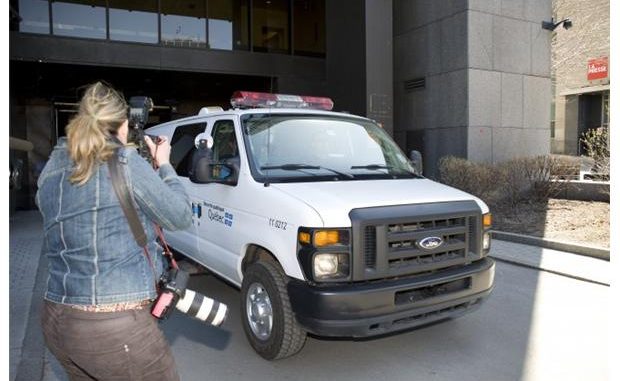 Even after being advised by the judge to be careful about what he said, 30-years-old Chiheb Esseghaier vowed to make a brief statement to compare the criminal and religious law in a packed Toronto courtroom. Esseghaier mentioned that "first of all, my comment is the following because all of those conclusions was taken out based on criminal code and all of us, we know that this criminal code is not holy book, it's just written by set of creations." He explained "and the creations, they're not perfect because only the creator is perfect, so if we are basing our judgment … we cannot rely on the conclusions taken out from these judgments."

Mr. Esseghaier has been charged with five counts related to terrorism due to his alleged role in a terror plot, with co-accused Raed Jaser, of derailing a passenger train from New York near Toronto. Esseghaier wore a blue windbreaker, while he spoke in English, regardless of an Arabic translator in attendance. When inquired if he understood the charges against him, he confidently responded saying, "Yes, I do … I already read it." He has been restricted to have any communication with his co-accused Mr. Jaser.

The RCMP announced on Monday, that these alleged conspirators were directly receiving backing and assistance from an al-Qaeda link in Iran. However, friends of the pair, both of whom are assuredly permanent residents of Canada, confirm that both of the suspects are indeed really respectable personalities.