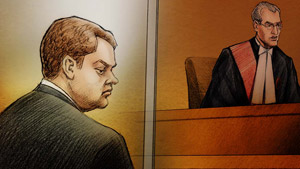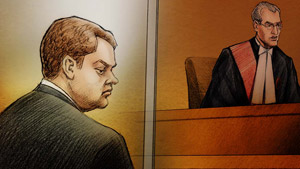 The widow of late Toronto police Sgt. Ryan Russell, Christine Russell, conveyed a very heavy hearted and influential victim impact statement on Friday. Addressing the Ontario Review Board, Mrs. Russell alleged that "I took down our wedding photos," and "I also boxed up all the baby things I had been saving for our second child." Christine mentioned that "this crime has not only impacted me, it has also impacted our son, Nolan. He was crying and hiding his face in his pillows sobbing." She added that "Nolan is by far the biggest victim of this crime. Richard Kachkar stole a father from an innocent child."

Sgt. Russell was slain on Jan. 12, 2011, when he was run over by a stolen snowplow driven by Kachkar. 35-years-old Russell was a veteran of the force since 11 years. He was killed while attempting to halt the plow, which raced madly all over the snow-covered streets. Kachkar was initially charged with first-degree murder, though later the jury decided in March that he was not criminally responsible for Russell's death due to mental illness.

Sgt. Ryan Russell's widow gave the touching statement on Friday, as she was allowed a chance to address the board before they decide which psychiatric facility will suit Kachkar better for treatment. Christine mentioned that "Richard Kachkar has caused all of us to be angry and all of us to have a lifetime of damage." Upon her arrival at the court on Friday morning, Russell spoke briefly to reporters, alleging that she was nervous about the hearing.