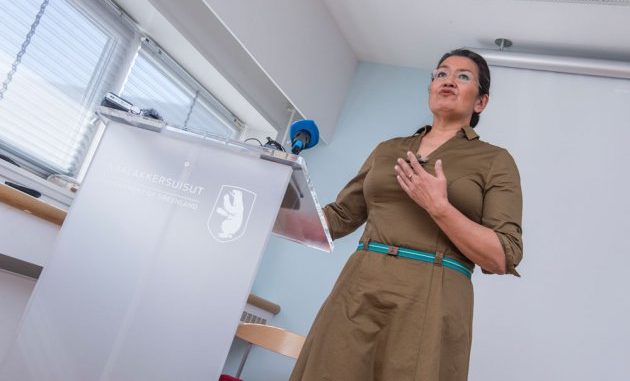 This article was last updated on April 16, 2022

The Canadian minister responsible for the Arctic Council, Leona Aglukkaq, commented on the decision of Greenland's premier, Aleqa Hammond, to boycott the May 15 Arctic Council ministerial in Kiruna, Sweden, asserting that this is a "domestic issue." Hammond recently announced to boycott the Arctic Council gathering as she demanded that Greenland should be allowed a voting seat at the council, and not just a non-voting capacity, behind the Danish foreign minister.
Answering queries into details at a press conference in Kiruna, Aglukkaq alleged that Hammond's decision boycott to Denmark's foreign minister "is a domestic issue within the country of Denmark." Aglukkaq stated that "it's unfortunate the new premier is not here," asserting that Hammond's decision to stay away "a missed opportunity for her to meet the Arctic Council members and the important work that we do." Additionally, Aglukkaq expressed her views to later contact Hammond, because "it's important to make sure that the work that we do" gets input from Inuit.
In response to the chances of a Greenland's voting seat at the high-level meetings, Aglukkaq bluntly stated that the Arctic Council was formed of eight member states, with voting powers, and "It's very clear who's on the Arctic Council through the declaration we signed in 1996 and that remains today." She added that "Greenland is part of Denmark," while highlighting that Greenland contributes in valuable ways to the Arctic Council, so "I would encourage the premier and the foreign affairs minister of Greenland to resolve this domestic issue."
You can publish this article on your website as long as you provide a link back to this page.