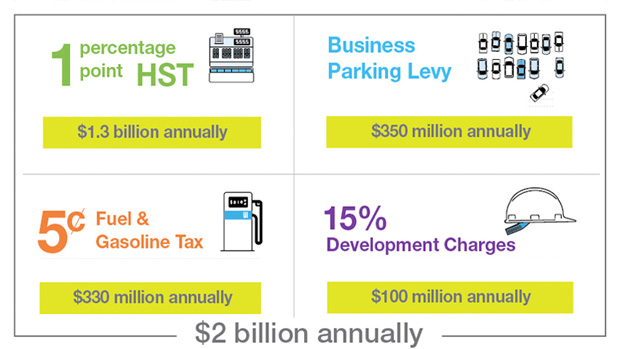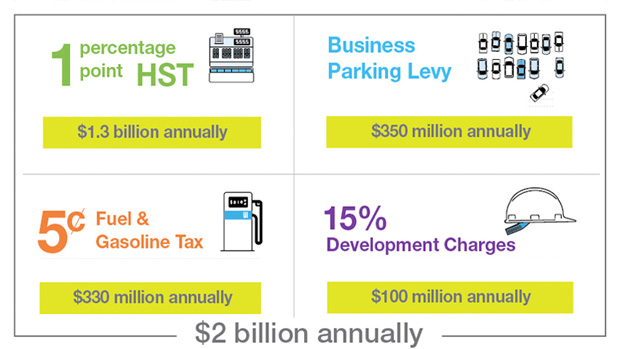 The conclusive report released today by the Ontario's transportation agency, Metrolinx, has made its final suggestions for the much debated new fees to raise $2 billion annually for public transit in the Greater Toronto Area and the Hamilton area. In case these suggestions are adopted and implemented, Metrolinx predicts that the current model will approximately garnish an amount of more than $477 from each household in annual taxes. The approximation is based on a 2.66 person household, driving an average distance of 12,670 kilometres per year.

The chairman of Metrolink, Robert Prichard, stated that "we're very aware that $477 for a family is a substantial amount of money but we believe it's more than offset by the benefits." He elucidated that everyone will benefit after the GTHA congestion are relieved, along with the construction of a regional system to support an integrated regional economy. Progressive Conservative transportation critic, Frank Klees, has complained that the cost for residents has been simply set too high. He mentioned that "they are not going to get our support to go after the consumer for more taxes because you can dress this up as a revenue tool as much as you want. Put lipstick on the pig, it's still a pig."

Among the revenue options explored in the final recommendation, the provincial government is asked to introduce a new parking levy, development charges, gas tax of five cents on the litre and a one per cent increase to the HST.