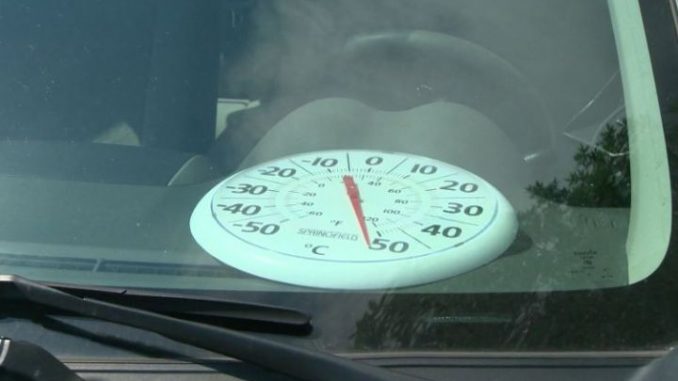 A police constable had to intervene on Wednesday to rescue a two-year-old child from the back seat of a vehicle parked in downtown on Wednesday, since temperature rose above 30 degree Celsius mark. An emergency call was made by security personnel of a high-rise building at around 3:40 p.m. A police constable was nearby and attended the call, but since he was unable to reach the owner of the Mercedes by phone, he decided to break the driver-side window with his baton in order to rescue the seemingly lethargic child drenched in sweat.

Police has laid charges against the child's 33-year-old father for abandoning a child. In a statement issued on the next day, Const. Steven Kilpatrick highlighted that "police are reminding citizens that under no circumstances should young children be left in vehicles, whether to run into an office or business for even two minutes." He explained that "the consequences can be life-altering for families, especially during inclement weather conditions." Police has emphasized that lack of time shall not be used as an excuse for not reporting an unattended child, since it might be an issue of saving the child's life.

It is noticeable that back in July, a three-year-old girl was found dead in a car parked in north Edmonton due to extreme heat and exhaustion. And only a week before that, another two-year-old boy was found dead in Ontario who was left in a sweltering car, whose grandmother was charged later charged due to the incident.