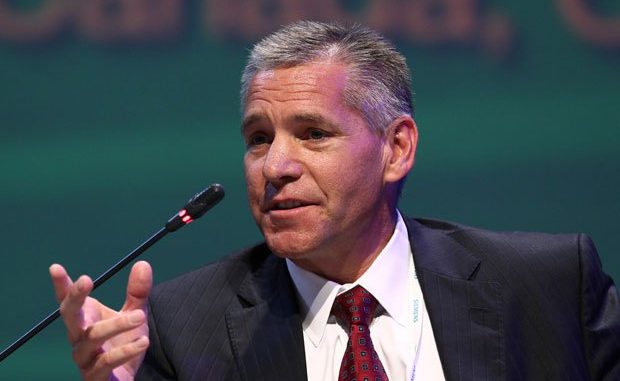 This article was last updated on April 16, 2022

Chief Executive of TransCanada Corp., Russ Girling, mentioned in his important remarks on Tuesday that the rapid growth in shipping oil by rail is posing as a serious threat to public safety, as he used the most solid tone so far to highlight the unintended costs of tying pipelines up with indefinite reviews. Pipeline bottlenecks have plans to cut into producer and government revenues and in return bring about a boom in shipping crude from North American oil fields by rail.
During his remarks on Tuesday, Girling alleged that sudden increase in the number of such shipments has given birth to serious safety concerns, especially in light of last summer's fatal wreck in Quebec in which the town Lac-Mégantic was devastated by runaway train carrying Bakken oil. Mr. Girling pointed towards the move to recast the increasingly polarized debate over energy infrastructure as a public safety issue. Addressing the press on the company's investor day in Toronto, he stated that "I think there is a strong recognition across the political spectrum of the cost to the economy of not allowing market access in an efficient way," and added that "we've seen an increase in rail movement, which has put the public safety at risk as well."
The comments highlight a recent shift in the tone of Canada's No. 2 pipeline company as proposed conduits are being reviewed under renewed scrutiny in Ontario and Quebec. Last week during the premiers' meeting, both provinces alleged that they would launch separate reviews of rival plans to move Alberta crude east.
You can publish this article on your website as long as you provide a link back to this page.