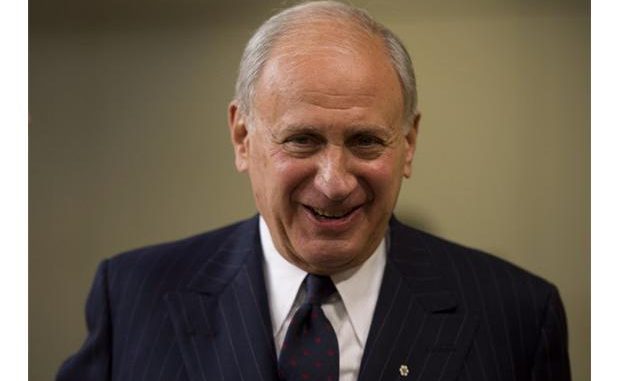 Recently revealed court documents authored by the RCMP claim that the longtime chief fundraiser for the Conservative party and Senator, Irving Gerstein, interfered with Deloitte Canada about the audit of Mike Duffy's living expenses at the request of the Prime Minister's Office. Gerstein has held the position of chairman of the Conservative Fund of Canada since 2003, and he is accused of having had approached the Ontario managing partner of Deloitte Canada, Michael Runia, whom he knew before since Deloitte also worked as auditor of the party's books.
The report claims that the Conservatives initially hoped that the Deloitte audit into Duffy's expenses would be dropped, however when Deloitte alleged that it wasn't possible, they tried to make the audit ignore the fact that Duffy's primary residence was in Ottawa or Prince Edward Island. Conclusively, the audit failed to reach any conclusion on Duffy's residence, although the retainer they received from the Senate had asked Deloitte to "assess where the primary residence is located for Senator Duffy."
Get Free Gifts! Flash Sale Down To $9.99

Deloitte was paid $528,000 as auditing fee to look over the expenses of Duffy, Pamela Wallin and Patrick Brazeau. Emails publicly exposed by the RCMP on Wednesday showed that Duffy's lawyer, Janice Payne, had insisted at the time that the audit be discontinued since Duffy had agreed to pay back his disputed expenses because he was concerned that if his primary residence was shown to be in Ottawa, it could undermine his appointment as a PEI senator.