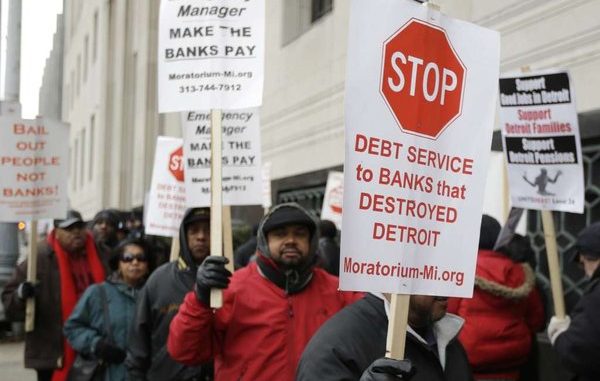 This article was last updated on April 16, 2022

Steven Rhodes, Judge of the United States Bankruptcy Court for the Eastern District in Detroit, has allowed Detroit to cut pensions as a way to survive after the biggest municipal bankruptcy in the history of the United States. The decision directly affects thousands of retirees. The Michigan Constitution would not be able to protect the retirees from getting smaller pension checks.
Rhodes further said that the city remains in the bankruptcy court but warned officials that any deep reductions in the pensions would need to be justified. 'The city no longer has the resources to provide its residents with basic police fire and medical services that its residents need' said the Judge, 'The city needs help.' He assured the pensioners that he would not sign off on just any cut in the pensions and warned city officials to take a measured approach. Rhodes further added that the city is insolvent but this provides it with an opportunity for a fresh start.
The retirees on the other hand are devastated. 'We'll be thrown out of our homes and starving if they seriously slash our pensions. Then they'll tell us to go to the soup lines,' said David Sole who is 65 and a retiree, 'We don't know what they are going to take. The judge said he would not tolerate steep cuts. What's steep?'. Most of the retirees were looking for other jobs to absorb their bills and now a small pension looms above their heads. Marcia Ingram, 60, agreed that finding another job is the only solution but 'How many folks are going to hire a 60-year-old woman?' she asked.
You can publish this article on your website as long as you provide a link back to this page.