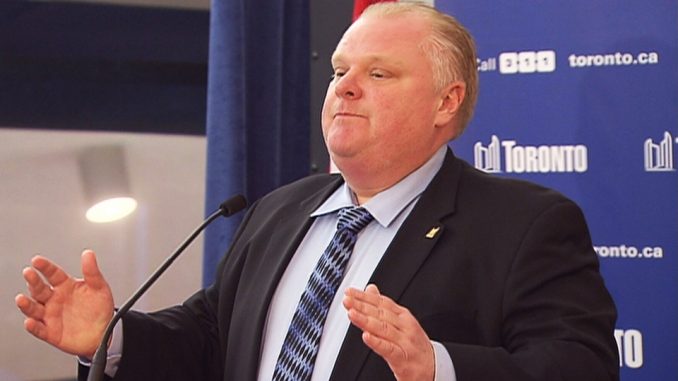 The highly scandalous police investigation probing Toronto Mayor Rob Ford have obtained yet another search warrant, however, its details have been sealed and are being kept a secret from general public. According to a court order issued on Friday, Justice of the Peace in Toronto concluded that the "ends of justice would be subverted by disclosure of information relating to the search warrant."

The search warrant is being sought only two days after the control of Project Brazen 2 was transferred from Toronto Police Chief Bill Blair to the Ontario Provincial Police. Even though a special team of experienced Toronto police investigators are still working on the case, they are now directly reporting to OPP Detective Inspector Chris Nicholas, who is known for running murder probe that ultimately trapped disgraced Colonel Russell Williams. Meanwhile, almost all major media organizations are anticipated to present a unanimous front in court while fighting to have the latest search warrant and others unsealed later this month.

The Project Brazen 2 was started last spring as it began investigating a video showing the mayor smoking from a crack pipe. The elaborate probe has concluded in charges of drug trafficking and extortion against Rob Ford's friend, Alexander "Sandro" Lisi, who is accused of trying to have pressured the alleged gang members into giving him the video. Quite noticeably, Mayor Ford and his brother have frequently accused Chief Blair of playing politics with the case, which prompted his decision to shift oversight to another force.