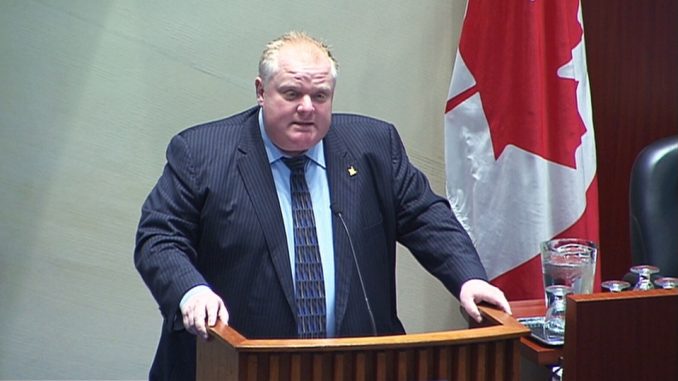 Toronto Mayor Rob Ford made a strong statement against a possible pay raise of councilors on Wednesday. The statement came a short while before the city's executive committee is scheduled to debate whether to give councillors a 13-per-cent salary hike. The committee is anticipated to consider two options presented by city staff on Wednesday, namely whether to either maintain salaries at the current levels adjusted for inflation, or to raise the mayor's salary from about $177,000 to $200,000 and councillor salaries from about $105,000 to $119,000.
Upon inquiry about Ford's opinion on the matter, Mr. Ford replied "nothing. Do you get a 13-per-cent raise? No." Mr. Ford has made spending at City Hall a key campaign platform in his re-election campaign. The recommendations for pay raise were made by a consulting company, OCG Group, hired by the city to compare salaries of Toronto's council with 15 other municipalities as per requirement at the end of every council term.
According to the report, Toronto councillors currently lie in the 37th percentile of comparable cities and regions, and are also less than their counterparts in places like Oshawa or Markham. According to Toronto's municipal rules, the mayor and councillors should be paid within at least the 75th percentile of comparable cities, however councils have previously voted to waive that bylaw. And since an election is timed for the end of October, it's highly likely that the current council will waive it again and forgo a hike.