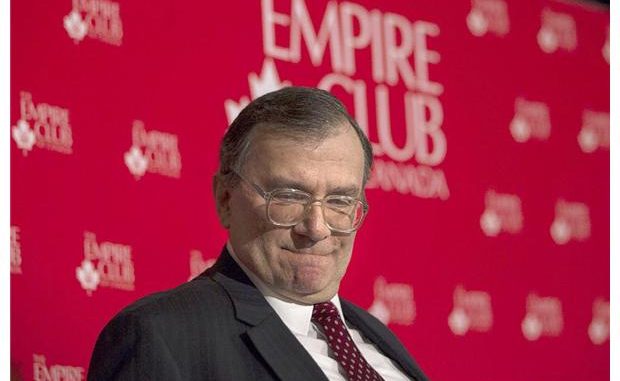 Russian Federation's ambassador to Canada, Georgiy Mamedov, recently mentioned in a statement that Russia would impose economic sanctions against Canada if it targets Russian banks. In case things come to it, the decision will affect Canadian-based companies operating in the world's largest nation, including Firms including Bombardier Inc. and Kinross Gold Corp.

During an interview following a speech in Toronto today, Mamedov alleged that "if the Canadian government or NATO will do something crazy — imposing some sanctions against our banks — certainly we will have to reciprocate." Additionally Mamedov stated that "if it will affect Canadian transactions in Moscow, we will be sorry. But it will not be our initiative." Ongoing violence in the region is undermining an agreement reached between Russia, Ukraine, the U.S., and the European Union, meant to defuse the crisis in the region. Meanwhile, the U.S. administration has threatened to lay more sanctions against Russia's banking and energy industries unless progress is made on carrying out the accord.

Alleging that Russian federation would only reciprocate, Mamedov stated "we will never take any initiative to undercut Canadian business," adding "of course, never say never." Moreover, Mamedov alleged that Russia wants the Canadian government to be more involved in the Russia-Ukraine confrontation, rather than just being in a "shouting war." The ambassador recommended Canada to be involved just like the Balkans in the 1990s, when Canada's military was a part of a United Nations peacekeeping force.