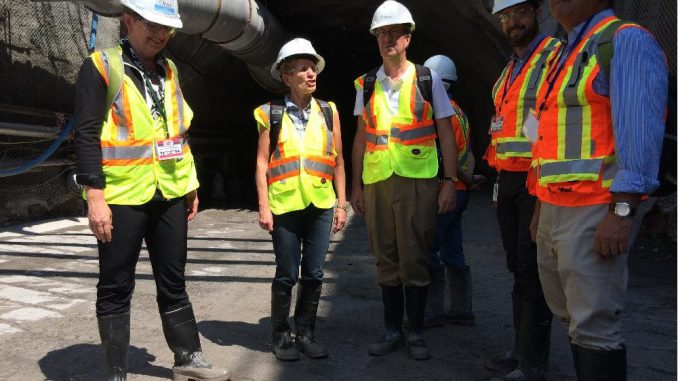 The city of Ottawa has announced to have excavated more than half of Ottawa's Confederation Line LRT tunnel and declared that all progress and crews are on target to complete the excavation on time and on budget in the summer of 2016. Ontario Premier Kathleen Wynne, Mayor Jim Watson and Ottawa-Orléans MP Royal Galipeau visited station sites and took a tour of the tunnel on Monday morning, while also updating the public about the progress of construction.

The city explained in a press release that more than 58,000 cubic metres of earth have been excavated out of the planned 110,000 cubic metres. The majority of the remaining work will focus on excavating the three underground stations. The city elucidated that three roadheader machines have bored more than 807 metres of the planned 2.5-kilometre tunnel, including 1,900 metres of 'running tunnel' and another 580 metres of station length.

The LRT project is scheduled to be completed and ready for actually ride by 2018. Mayor Watson alleged that "there is a lot more to be done, but these are excellent results and I am grateful to all the work crews and the project management team for their exceptional performance." Premier Wynne mentioned in a press release that the LRT "will transform how we will move around Ottawa." She alleged that "Ontario is investing up to $600 million — the largest provincial transit investment in the City of Ottawa's history — to help support the project." The $2.1-billion project is being funded jointly the province, the city and the federal government.