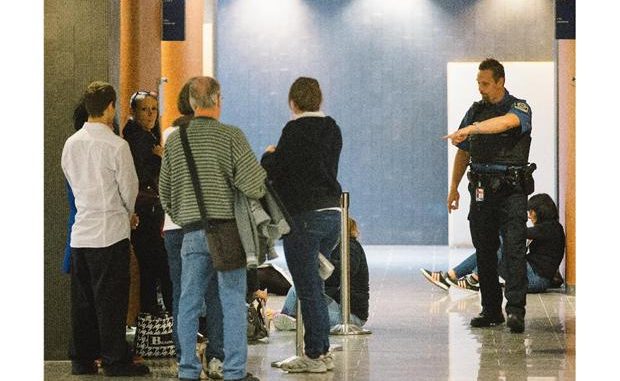 Montreal Police revealed to have received a fax from a Toronto lawyer, after having had found Lin Jun's torso, limbs and extremities, which enlisted detailed directions leading them to the last missing body part, i.e. the head. The three-page fax from Raphael J. Feldstein sent on July 1, 2012, i.e. weeks after Lin's death, stated that "you may find what you are looking for by following these directions."

According to Montreal Police investigator, Antonio Paradiso, he called on May 29, 2012 to help a bizarre case that started with a torso in a suitcase. The Quebec Superior Court heard from Paradiso on Wednesday that he and his partner immediately left to Angrignon Park, as directed, after receiving the fax on the morning of July 1. He testified at the murder trial that "I wasn't sure which pond to start with because there are three in the park," and so "we called in the canine unit to help because there is a lot of high grass."

While a Longueuil officer and his dog were scanned the dense bushes beside one of the ponds, Paradiso walked the path beside it until they found the already decomposed head almost an hour and a half later. Paradiso was one of the six police officers and one psychiatrist that accompanied Magnotta on a plane back to Montreal June 18 from Berlin, where the 32-year-old was arrested on June 4 in an internet cafe after leaving Montreal on May 26.