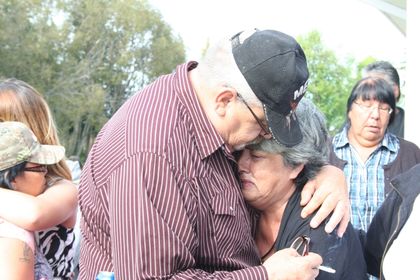 This article was last updated on April 16, 2022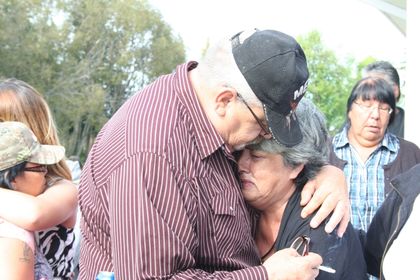 The court heard on Wednesday that Tina Fontaine failed to cope with the violent death of her dad, Eugene Fontaine, and went into a downward spiral after the incident from which she never recovered. These remarks were made by Tina's aunt, Robin Fontaine, in a victim impact statement, which stressed that "Tina was not able to cope with this at all."
The sentencing hearing for Eugene's killers, Nicholas Abraham and Jonathan Starr, heard Robin Fontaine saying that "you took a big part of Tina that day." 24-year-old Abraham and 32-year-old Starr have already pleaded guilty to manslaughter in Eugene Fontaine's Oct. 30, 2011 killing at Sagkeeng First Nation. 41-year-old Eugene was diagnosed with terminal cancer and, according to doctors, he only had almost four months left to live when Abraham and Starr killed him.
Fontaine's aunt and uncle, Thelma and Joseph Favel, mentioned in a victim impact statement that "these last four months would have been a lifetime for us because we could have said our goodbyes the proper way." The couple elucidated that soon after his diagnosis, Eugene formally handed over the custody of his two daughters to his aunt and uncle. They mentioned that "Tina said she was going to write a victim impact statement too" because "she wanted the judge to know how sad she was because of their dad's death. Tina started to drift away after that. Tina lost her way somewhere and ended (up) getting murdered."
You can publish this article on your website as long as you provide a link back to this page.