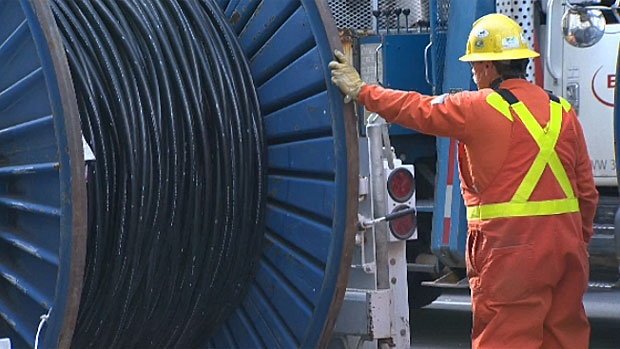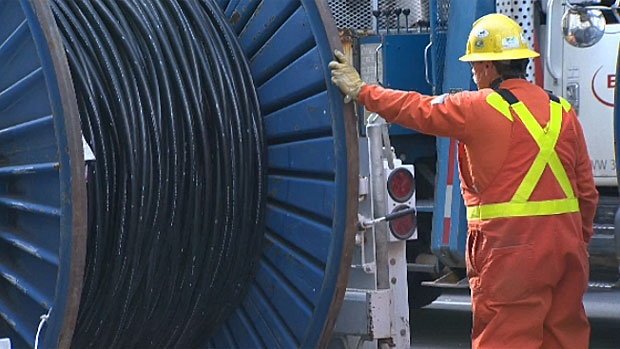 Finally after spending five days and nights in the dark, thousands of people living and working in the Calgary's downtown core had their power restored on Thursday. Power outage began on Saturday evening after an underground fire sparked in the area of 8th Street and 5th Avenue S.W., severely damaging the electrical systems. According to Enmax, it was able to re-energize the area just after 5 a.m. and now "the system is stable."

Enmax President & CEO, Gianna Manes, explained that "this part of the system has been completely rebuilt, so there may be some bumps yet," adding that "things are looking strong so far." Furthermore, Manes alleged that "certainly if we do encounter any bumps, we will be working hard to make sure that they're repaired," stressing that so far "the system is strong, it's stable, and it's back on." Meanwhile, Enmax claims that although the power is on, their crews are still in the downtown core to complete repairs and so the lane closures will continue in the area until they finish their work. Manes said that "to all of those who were impacted, thank you for your patience and for being our customers." It

Director of the Calgary Emergency Management Agency (CEMA), Ken Uzeloc, mentioned in a statement that "now that the power is on, there are a number of other things that need to take place to ensure people get back into their homes and businesses safely." It was alleged that crews will no inspect safety systems and parkade ventilation in affected buildings, and water systems will be powered up.