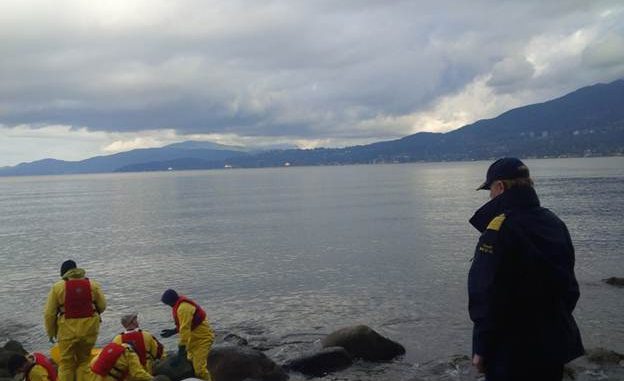 A large number of crews are currently worked to clear English Bay today in continuation of their efforts to clean up the area after this week's fuel spill. According to The Coast Guard, on-water operations are almost complete and now they are going to focus on shoreline cleanup from this afternoon onwards.

Meanwhile, Assistant Commissioner Roger Girouard stressed in a press statement that the people should stay clear of the beaches and leave the cleanup to the professionals. He explained that "we are not dogging it I assure you. Tide heights, weather; all of those apply to how we go about this. We have the professional teams out there. They are confident that what is on the beaches will be sorted out as we get through the rest of this." Girouard elucidated that "we have everything we need at this moment in time to address both the wildlife and the beach clean-up, frankly we have checked with all of our coordination teams we do not need volunteers to do beach clean-up at this time."

Moreover, Girouard added that "there are a number of vessels on the anchorage and so one of our activities out there is to check each of the vessels and see if there is any hull soiling and work on the decontamination process before any of those vessels come into port. We are working very tightly with Port Metro." According to Girouard, approximately six litres of toxic fuel is still on the surface of English Bay. He also confirmed that no marine mammals is found yet in distress despite a number of calls from concerned citizens.