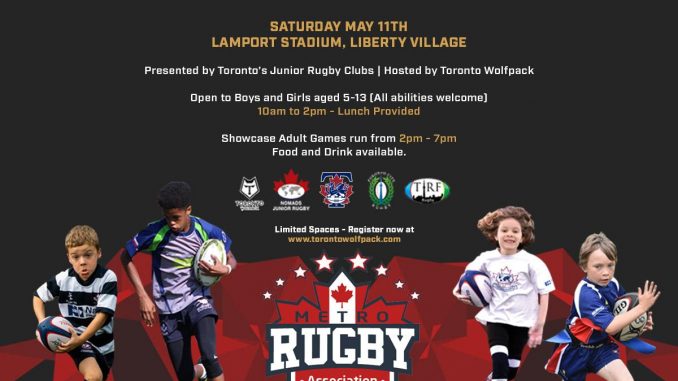 Nova Scotia Education Minister Zach Churchill has ordered high school rugby to be reinstated across the province.
On Thursday, the Nova Scotia School Athletic Federation cancelled public school high school rugby games because of safety concerns.
In a statement released Friday, the minister said the federation neglected to consult school communities about the move and did not inform the Education Department it intended to make the decision public.
That contravened its memorandum of agreement with the province, Churchill said.
He also referred to concerns by Dr. Robert Strang, the province's chief medical officer of health, and other physicians who publicly urged the NSSAF to reverse the decision.
Education Minister Zach Churchill asked the federation to help with a review of safety in school sports.
"Given the perspective offered by the province's Medical Officer of Health, and the contravention of the MOA, the Minister of the Department of Education and Early Childhood Development has called on NSSAF to reinstate rugby for all high schools immediately for the duration of the season," the statement said.
Churchill also asked the NSSAF to work with the department on putting together a panel of experts "to thoroughly review and assess available research on safety in sports for school sports across Nova Scotia."
Claire Avery, a rugby player at Charles P. Allen High School in Bedford, N.S., says she's grateful that the rugby program is back on.
"I heard the news and I was ecstatic," she said. "I'm so thankful for Rugby Nova Scotia, Jack Hanratty — who's actually my coach — he fought for us, and Rugby Canada.
"All of the girls, all of the guys who protested … I'm just so proud of the rugby community and all that we've done, and I've never been happier to be a player in Nova Scotia right now."
Nearly 200 rugby players participated in a protest Friday outside the Halifax Convention Centre, where the Nova Scotia School Athletic Federation was hosting a "Celebration of School Sports Luncheon."
Avery did not know if the original schedule would resume. "Even just bringing back the program for next year is such a big step. We didn't even think this was possible, but it is great."
Nearly 200 rugby players protested Friday outside the Halifax Convention Centre.
Hanratty, a provincial coach with Rugby Nova Scotia, said he was relieved and "almost emotional" when he heard the news.
"I am just so incredibly proud of the young athletes who showed how passionate they are about this sport."
However, he said there's work to be done to improve safety in the sport.
" I think the one thing that we have to fully understand is that rugby isn't as safe as it can be. We want to be in these conversations, we want to make the game safer. So there's no longer a battle ahead, instead it is a conversation, a partnership with ourselves and the NSSAF," he said.
"I'm just really excited that this isn't a battle to reinstate players and the opportunity to play. This is an opportunity for us to play and make the game better, enjoyable and safe."
The father of a rugby player at Lockview High School in Fall River, N.S., said the experience, while harrowing, taught his daughter a valuable lesson. His daughter participated in Friday's protest in downtown Halifax.
"The conversation I had with my daughter about a half an hour ago was that this was a life lesson, not a kid lesson, not a high school lesson, but a life lesson," Larry Peyton said.
"That when you draw the line in the sand and you really believe that something is wrong, that you need to do what you're prepared to do in a lawful, proper manner … I am beaming right now, not because I feel we have won but because I just feel that the point was made and this really should not have happened in the first place."
He doesn't believe the game needs drastic changes to improve safety.
"Yeah, they hit each other and tackle each other. But they also put their hand out to pick each other back up. They are not barbarians. It's an old sport and you know it really is less dangerous than people think it is."