Almost two years in to marriage, like most couples, we began to hear stirrings from our environment (parents) about expanding our family. I suppose such is the nature of life.
Sitting one evening, a random thought crosses my mind and I turn to my wife and express to her that if I was ever to get a dog, it would be the big, fluffy one from the paint commercials. Cute with it's eyes covered by it's hair, an Old English Sheepdog, if I'm not mistaken, would be the way to go. Considering my comment, Mrs.B turns to me confused and asks;
'You want to get the Durex dog?'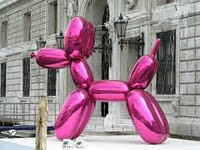 With a raised eyebrow, I consider all the condom commercials I've ever seen, trying to recall a dog in
any
of them.
'Surely you mean Dulux?' I respond.
I guess with a tag line like 'Worth Doing, Worth Dulux,' it could pass for a condom company!
Marriage Tip 46: 'Once you try it you would never do without it.'
Welcome to our colourful marriage!
Born in Africa, Chandru grew up between Nigeria, India and the UK. With a Masters in International Business from the University of Westminster, he moved to New York where he worked as a Business Development Manager for three years. In 2002, he returned to Nigeria where he currently resides and runs a trading company. Chandru has been writing for Beyond Sindh (
www.beyondsindh.com
) since 2004 and has published numerous articles in the quarterly publication. His story entitled 'The Love Letter' won the Mirage Book short story contest and was published in an anthology titled Inner Voices in January 2009. His short story 'Zero' is scheduled to be published in the anthology Indian Voices towards the end of 2010.
In December 2009, Chandru's first novel, 'The Journey of Om' was published in India by Cedar Books.