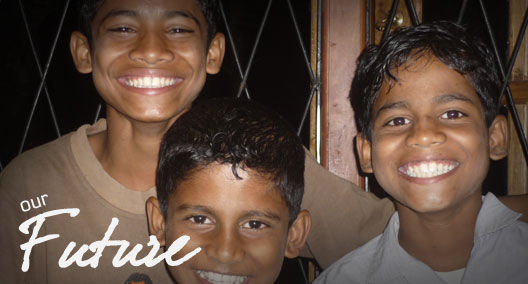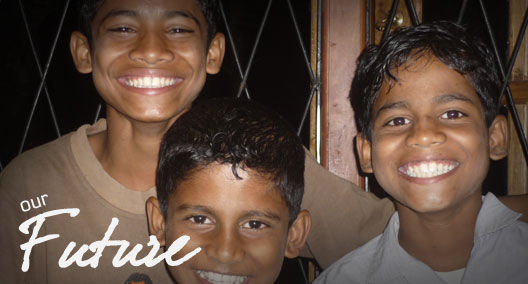 In an explicit acknowledgement that Sri Lankan youth must be part of the solution to the enormous problems faced by the country, school principals, business leaders, representatives of NGO's, religious leaders from all religious group, sports and entertainment personalities, diplomats and Sri Lankans from all walks of life have come together to form an organization named Sri Lanka Unite (SLU).
The purpose of SLU is to unite the youth of all ethnic and religious groups across Sri Lanka, in a movement which provides hope and promotes reconciliation, creating a peaceful and prosperous nation for future generations.
The founders hope that the youth will be a symbol for, and an example of, the powerful potential of Sri Lankans united towards achieving inter communal harmony sustainable development, peace and prosperity.
Seven student leaders ages 15-18 selected by school principals from 50 schools across the country will receive a scholarship to a Future Leaders Conference. The five day conference will be held at the MAS Garments conference facility in Thulhiriya from August 7 to 11.
The theme of hope and reconciliation will be intertwined with leadership training material at the conference. The need for Hope and Reconciliation will be expressed as a vital trademark for the future generation of Sri Lankan Leaders. These concepts will be presented through speeches, testimonies, music, skits, drama, media, sports and team building activities. The conference breakout sessions will also facilitate small group discussion between students from different ethnic backgrounds to work towards breaking negative stereotypes and replacing it with mutual understanding of different cultural and religious backgrounds, instilling hope and inspiration in young people and identifying potential leaders. This effort will be realized by ensuring the participation of students from all ethnic and religious backgrounds in the nation. All events will be trilingual. (Sinhala, Tamil and English)
This conference will include various sporting pursuits and cultural activities such as drama, music, debating and dance. It will also include speeches from and interaction with well-known local and international role models, as well as in-depth discussion and interactive learning.
To ensure success the organizers have not only set out five main goals for the conference but also identified impacts of the conference which will be monitored on an ongoing basis. Some of these measurable impacts will be designating 14-20 student representatives to champion reconciliation in each district, at least one Sri Lanka Unites Club in each district, at least 2 teachers in charge in every district, 20 project proposals that will respond to a need in the village, city or district that the students represent appointment of district leadership, new recruits for the executive committee, conference documentary and depiction of Sri Lanka Unites long term vision, Sri Lanka Unites booklet which would include images and articles on the conference and the journey ahead.
The response to the conference has been overwhelming especially from areas close to the conflict zone such as Anurdhapura, Jaffna, Trincomalee, Polunaruwa, and Batticoloa. Organizers have been urged to make efforts ensure that students who are in the internally displaced camps also participate in the conference.
The cost of attending the conference is 10,000 rupees ($100). All students are attending free of charge so there is a concerted effort to raise funds in Sri Lanka and in the Diaspora to defray all expenses. Information on making donations can be obtained from Mr. Anushka Wijesinha who can be reached at anushwij@gmail.com or at 94777732686. The website of Sri Lanka Unites is www.srilankaunites.org
Viresh Fernando is a Toronto based lawyer, chartered accountant and itinerant writer. He can be contacted at viresh@vireshlaw.com