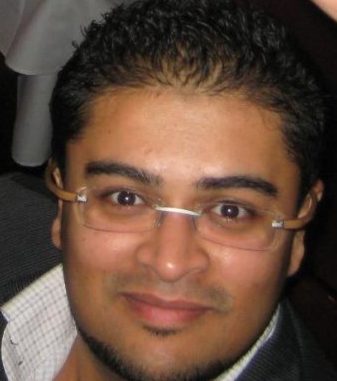 The most important way to survive and succeed as a business person or a job seeker in this competitive and global economy is to stand out! Whether you hope to land an important client, get that dream job, or you are trying to make a difference in your community – one thing is certain: a lack of online presence may infact make your potential new customers or employers doubt your legitimacy and relevance in today's marketplace. You cannot be passive and rely on word of mouth anymore. To be clear, there is a difference between branding your company and branding yourself. Though closely related, we will primarily focus on branding yourself.
Take a moment and think about it. What is your personal brand? You probably believe your brand begins and stops at a logo or a slogan and making sure it's consistent wherever you put it. However, that's only one small aspect. Let's start from the beginning – but in order to do that, you must take everything you know about self branding and put it aside. By now you must be wondering; "If it's not just my logo and slogan, how do I make myself into a brand that people will remember?"
Here are 4 easy steps to get you started:

1.
What are you known for? What do you want to be known for?
Ask yourself what brand you want to sell? How do you want to be perceived? What is YOUR vision for your future?
2.
Do you have online real estate?
Register your name as a domain name (yourname.com). If you have a brand name, register that as well (yourcompany.com) and allow it to redirect to yourname.com until you are able to distinguish the two and build them out uniquely.
What do you post on yourname.com? In two words – your vision.
Think of it as an online resume and portfolio where you are being given the opportunity to showcase to the world the brand you wish to sell, the perception you wish to portray and your vision for your brand.
How do you register your name and/or brand as a domain name? Simply search for domain registrars online and find the one that provides you the most value and reliability for your investment or you can contact us for recommendations.
3.
Set up your page with relevant information


Things to include:
o
A blog that you update with your thoughts at a reasonable frequency (at least once a week but ideally every day)
o
About you (your bio and resume, make it fun and personable)
o
Services (what you have to offer and any references or testimonials if available)
o
Contact (email, phone number and anything else you'd like to share)
o
Set up a personal email account (yourname@yourdomain.com)
4.
Determine what you're passionate about
Try to separate your passion into 6 main topics, themes, or services that you have expertise in. Whatever these topics are, make sure that they are truly topics you are passionate about discussing and are able to intelligently write about. These should be topics that you could debate until you're blue in the face. Ideally you should be able to discuss at least one topic a day to keep your readers coming back for more information and eventually have them contribute their th
oughts on the topic.
Need some more guidance or help?
Feel free to email us at askus@gangandlaniproductions.com
About the author: Sanju Ganglani

With over 7 years of experience with 3 of the largest hardware and software Fortune 500 companies, Sanju Ganglani is the president of gang&lani productions, a Mississauga based custom marketing services company specializing in brand management, web marketing, event management and revenue generation planning.
You can reach him at sanju@gangandlaniproductions.com
visit www.gangandlaniproductions.com for more information.