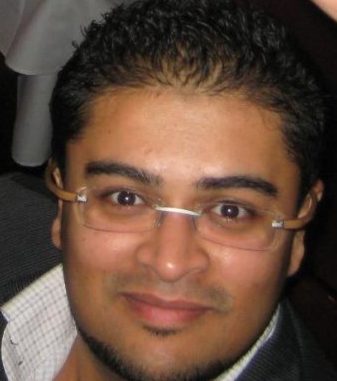 Many of our clients ask us about social tools such as Twitter, Facebook, & YouTube among others.
As the one of the most surprisingly relevant tools to the modern day social business, this piece will take you through Twitter – what it is, how to use it and the benefits of creating your profile to grow your brand.
Tweet your Thoughts
Twitter is a social networking service that enables its users to send and read messages known as tweets. Tweets are text-based posts of up to 140 characters displayed on the author's profile page and delivered to the author's subscribers who are known as followers. All users can send and receive tweets via the Twitter website, Text, or external applications. The website currently has more than 100 million users worldwide.
So what exactly can I do in 140 characters or less?
Twitter is increasingly being used as a business promotional tool. Twitter encourages this through 'Twitter 101', a web-based tutorial aimed at business users.
One of the most famous business Twitter users is Dell, which said that $9m of its 2009 sales came directly through Twitter and Facebook combined. It has been said that smaller businesses also benefit from using Twitter, since they can compete on equal terms with larger businesses within the Twitter platform.

First Steps
Build an account and immediate start using Twitter Search to listen for your name, your competitor's names, words that relate to your space. (Listening always comes first.)
Add a picture. People want to see you.
Talk to people about their interests, too, it shows others that you're human.
Point out interesting things in your space, not just about you.
Share links to neat things in your community.
Talk about non-business, too – be balanced.
Ideas about WHAT to Tweet

1.
Instead of answering the question, "What are you doing? ", tell your audience what has your attention.
Have more than one twitter-er at the company. People can quit. People take vacations. It's nice to have a variety.
When promoting a blog post, ask a question or explain what's coming next, instead of just posting a link.
Ask questions. Twitter is great for getting opinions!
Follow interesting people. If you find someone who tweets interesting things, see who they follow, and follow them.
When you talk about your stuff, make it useful. Give advice, blog posts, pictures, etc.
Share the human side of your company. If you're bothering to tweet, it means you believe social media has value for human connections. Point your followers to pictures and other human things.
General Tips & Precautions


1.
You don't have to read every tweet.
You don't have to reply to every @ tweet directed to you (try to reply to some, but don't feel guilty if you can't).
Use direct messages for 1-to-1 conversations if you feel there's no value to Twitter at large to hear the conversation.
Use services like Twitter Search to see if someone's talking about you. Try to participate where it makes sense.
3rd party clients like Tweetdeck and Twhirl make it a lot easier to manage Twitter.
If you tweet all day while your coworkers are busy, you're going to get into trouble.
If you're representing clients and billing hours, all while tweeting all the time, you might lose your client(s).
Learn to use the URL shortening tools like TinyURL and all the variants. It helps tidy up your tweets.
Commenting on others' tweets, and re-tweeting what others have posted is a great way to build community.
I hope this helps you get an idea of what the power of Twitter can be for your business and these tips help you develop your social network! Follow us – @gangandlani, @brandandland & @sanjug and don't forget to join us on May 28 in Toronto to learn more tips and tricks! Event information can be found on the Oye! Times event page – we look forward to seeing you there.
About the author: Sanju Ganglani

With over 7 years of experience with 3 of the largest hardware and software Fortune 500 companies, Sanju Ganglani is the president of gang&lani productions, Mississauga based custom marketing services company specializing in brand management, web marketing, event management and revenue generation planning. Sanju is also the co-founder of brand & land, where candidates and companies are assisted with building their brands and equipped with the tools to be successful with employment and client acquisitions.
You can reach him at sanju@gangandlaniproductions.com, find him on twitter @gangandlani, on facebook,
or please visit www.gangandlaniproductions.com or
www.brandandland.com for more information