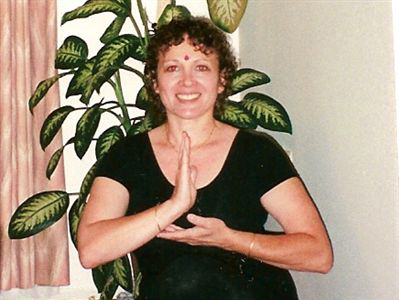 You can publish this article on your website as long as you provide a link back to this page.
This article was last updated on May 19, 2022

If you've ever enjoyed the whimsical ride on the Toy Train in the beautiful hills of Darjeeling, or had the splendor of traveling aboard The Palace on Wheels in Rajastan, then you are well aware of how fun a train trip or luxurious travel can be. Riding a commuter train, is so different these days from the exotic splendor of riding in coaches once belonging to a Maharajah. Gone is the ambiance even in first class sleepers. The dining cars look nothing like the white linen covered tables with genuine silverware and formally dressed wait staff serving up delicious, sustaining meals. And, the seats are certainly more cramped. If you've got to ride a commuter train or bus each day, and not through exotic India of bygone days–where there isn't a single monkey or elephant caravan to delight you as you hopefully watch out your window, what can you do to decrimp your mind and your body? Even if you are not in reality a Maharajah or a Maharani, you can feel like one by creating an inner landscape mentally and making a few adjustments to your body dynamics to make these regular trips more user friendly. After all, you've got to be there for a set time period, so let's try to make that work for you. Use this time to do something entirely different from your daily grind. Purchase a small book of classic Indian poems, or class paintings. Let them open up new vistas for you.
Palace Coach Meditation Technique: Start by truly settling into your seat once you are underway and everyone else is settled in as well. Turn off your mobile-unclamp the Blue Tooth from your ear. Adjust your body so that your feet are not too close together. It's actually ok to slump a tiny bit to relax the spine. Place your arms in your lap, or on the arms of your seat if possible. Place your tongue to the roof of your mouth and simply let your breath flow in an out without trying to control it. Let your body settle down a little more with each exhalation. Do this for about 9 breaths. Remind yourself that you are a Maharajah or Maharani, successful, generous, kind and serene. Slowly open your eyes. Retrieve your book of poems or paintings. Read one poem and choose one line to remember. Put it away. Close your eyes again and continue to try to remember other lines in the poem. You can do the same thing with a painting by trying to mentally remember each color, shape or concept. The practice of concentrating so intently will make the time pass, relax your body, as well as relax your mind by funneling all of your mentally scattered energy into one focal point. Yoga Works!