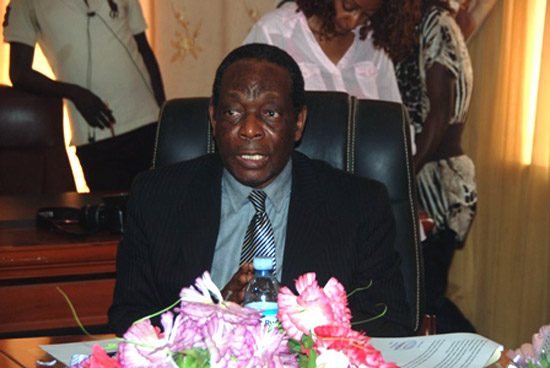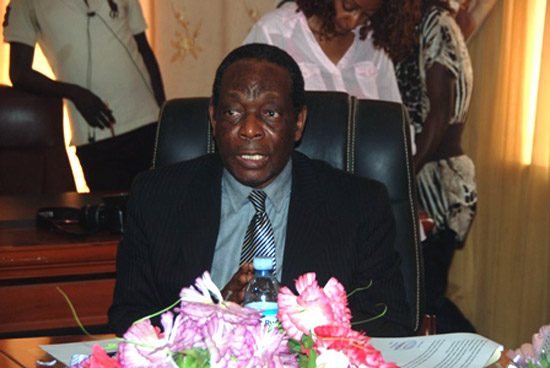 The delegation comprised of four commanders from each country that is South Sudan, Central African Republic, Republic of Uganda and Congo DRC Headed by the AU representative Francisco Madera.
Addressing the AU delegation, the Acting Governor of WES Hon. Sapana Abui stressed that their visit is to end the LRA crimes against humanity in South Sudan especially in WES. He added that atrocities committed by the LRA rebel leader Joseph Kony are some of the worst.
Abui said that with the help of the AU delegation the first target should be; the immediate arrest of Joseph Kony and all his commanders or he should be forced to surrender to the forces, make sure that his groups are totally eliminated from South Sudan, construct roads to link the 4 neighbouring counties in order to facilitate movement and let there be communication network to ease the immediate arrests.
The AU head of delegation Mr. Francisco Madeira emphasised that their common effort is to bring to an end the LRA crimes since peaceful negotiations in the past with the rebel group have failed to stop crimes against humanity but in vain.
He said, since 2009 there was a coordination meeting which was meant to bring the LRA down but it dint succeed, adding that, "this time we need full cooperation with all the forces to eliminate Kony from South Sudan."
The paramount chief of Yambio County Wilson Peni Atoroba stated that, "let the AU work together with the community on the ground to ease information gathering which can help in the fast detention of the LRA groups."
He also pointed out that the Home-Guards need to be supported as well with communication means as well as transportation since they are the persons who know all the jungles where the enemies hide.
The delegation also went to Nzara to meet the Uganda Patriotic Defence Force (UPDF) part of the troops executing the search while awaiting 36 more forces to arrive by next week.
Mr. Gabriel Ayol the SLPA representative pointed out that, SPLA fought and supported the Ugandan government and overcame the LRA atrocities and that is why the AU forces need to collaboration with them for a quick end to the LRA atrocities in the four counties of Western Equatoria State.
Ayol promised the AU that the SPLA will give them full support during the process.
The WES Minister of Labour and Public Service Jackcillia Ebere Salathiel stressed that, let South Sudanese and other affected countries by LRA testify against the rebel group.
He adding that, "let the issue of Sudan government supporting LRA be probed critically before AU could start ground operations because their efforts may be a waste of time and resources."
Ebere also urged that the AU should work together with the community as well as the SPLA for easy elimination of the LRA atrocities in the four affected counties.