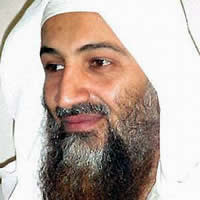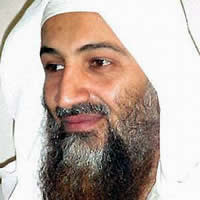 According to senior officials and a member of Congress, bin Laden was killed by following "actionable US intelligence".
President Obama informed the nation that a small U.S. operation team killed Mr. bin Laden after a firefight.
Pakistani intelligence officials confirmed the killing and said it was the result of a 'highly sensitive intelligence operation' involving themselves and the U.S.
US president Barack Obama said bin Laden, the most-wanted fugitive on the US list, has been killed on Sunday in a US operation in the Pakistani city of Abbottabad, about 150km north of Islamabad.
"Justice has been done," the president said.
Officials say US authorities have recovered bin Laden's body, ending the largest manhunt in history involving thousands of US troops in Afghanistan and tens of thousands of Pakistani soldiers in the rugged mountains along the border.
Reports indicate that bin Laden's body has been moved to Afghanistan.
US Military bases around the world have been ordered to raise their threat level.
Former US President Bill Clinton said in a statement: "This is a profoundly important moment not just for the families of those who lost their lives on 9/11 and in al-Qaeda's other attacks but for people all over the world who want to build a common future of peace, freedom, and cooperation for our children."
Mr Clinton's successor, President George W Bush, described the news as a "momentous achievement".
Article viewed at www.oyetimes.com