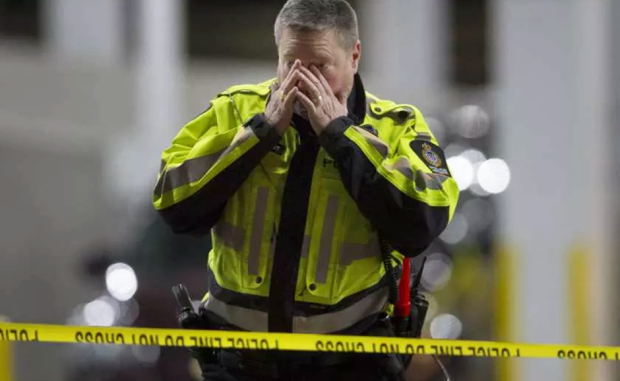 An incident reported at Canadian Tire story in East Vancouver drew police officers from at least two jurisdictions on Thursday when a man dressed in a dark green hunting jacket, who also carried a rifle, stabbing an employee and later police officer before being shot down.
According to the report, the incident began at around 3 p.m. near the gun counter at the Canadian Tire at 2830 Bentall St. One of the eye-witnesses, Tamara Jones, present at the scene with her nine-year-old son Atlin revealed that "we were on our way to the till when we heard yelling, 'He's got a gun.' I didn't know if it was real, if it was a prank. Then someone yelled 'Drop to the floor.'" She explained that "I was completely freaked out. All I wanted to do was get my son out of there. It was the scariest feeling. We just ran."
It was later revealed that man allegedly broke into a display case and stole the rifle. Thereafter, Vancouver police spokesman Brian Montague explained that an employee was stabbed during the robbery but police had arrived before the man could walk out of the store. According to one of the witnesses outside the store, "a police car pulled up and they came out carrying these big rifles. (Then) out comes this guy from Canadian Tire." During the confrontation between the suspect and the police, one VPD officer was stabbed repeatedly while another opened fire and killed the man.