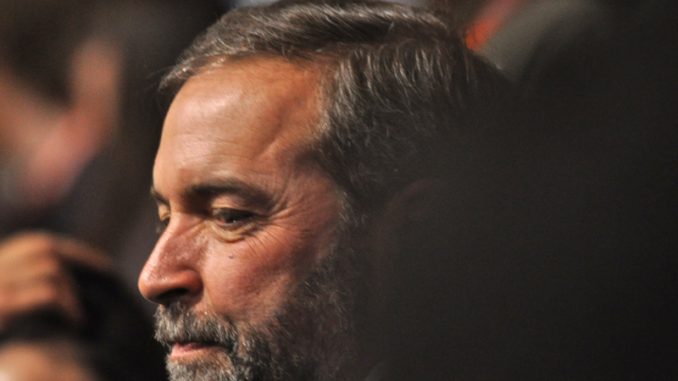 Politicians of Canada seem a little upset and agitated by the return of Conrad Black. The Opposition has often condemned Harper government for giving the former media mogul special treatment.
Ottawa granted Black with one-year temporary resident permit Tuesday. Black will be allowed to stay in Ottawa from May 2012 to May 2013. He was recently released from a Florida jail.
NDP leader Thomas Mulcair burst out in anger and filled up Twitter expressing his discontent with Ottawa for homing Black. He said the federal government should not have allowed the "the British criminal Conrad Black" to come back to Canada.
"This is a simple case of a double standard on behalf of the Conservative government. There is obviously one set of standards for Conservative party insiders and another that applies to everyone else," said Mulcair.
Mulcair also highlighted the case of 63-year-old Gary Freeman who has been banned to enter into Canada due to his criminal history. He was deported to the U.S. in 2008.
"It is a clear case of a double standard, one for an American black man from Chicago, another for a British white man coming out of federal penitentiary," Mulcair said.
Immigration Minister Jason Kenney said that foreign nationals are eligible to apply for temporary resident permits to come to Canada.
Kenney said: "If anyone of you can obtain a waiver from the Privacy Act from Mr. Black, we'd be happy to release all the details of any application, how it was considered and according to what criteria."
Article viewed on Oye! Times @ www.oyetimes.com