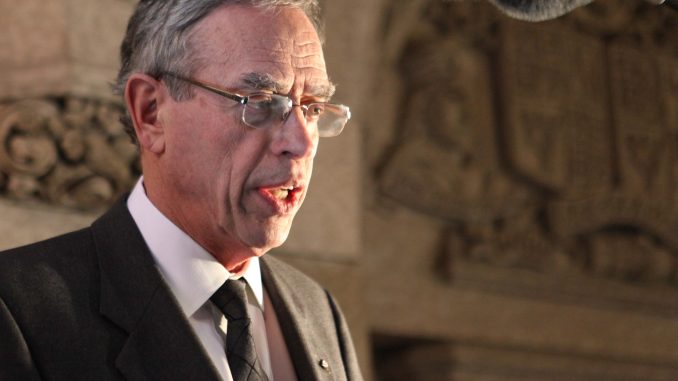 Joe Oliver, Natural Resources Minister, is on Harper's side in overhauling environmental assessment rules. On Monday, Oliver answered all the complaints against the federal government that blamed it for trying to shut out the criticism.
Oliver also stepped back from Environment Minister Peter Kent's remarks that a number of organizations are basically engaged in money laundering by accepting charitable donations and directing them to other organizations involved in politics.
"I haven't used that term," said Oliver, when asked if he considers charities as laundering money, "and I don't believe people are being accused of criminal activity. What we've been talking here in respect to charities is making sure the current rules are followed. So there is no actual change in that regard at all."
Responding to a number of complaints in March, the government urged the Canada Revenue Agency to improve its compliance activities and ascertain that charities are abiding the rules linked with political activity.
The budget bill has also limited foreign donors who can donate to those who are associated with urgent humanitarian works, relief activity in response to a disaster, or pursuing Canada's national interest in the judgment of the minister.
Green Party Leader Elizabeth May said: "That means it's a political decision to cut off funding to some charity from legitimate, largely U.S.-based charitable foundations and not from other."
Article viewed on Oye! Times @ www.oyetimes.com