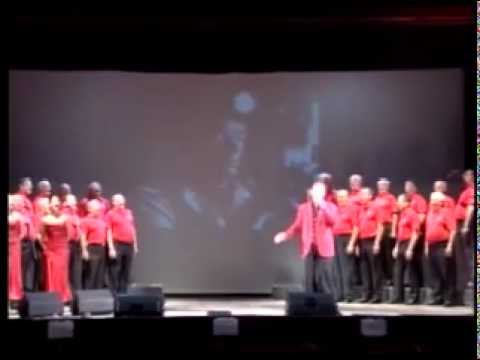 It is now official, all 29 miners are dead. Robots have entered the mine and found nobody alive.
On November 19, 2010 an explosion occurred at the Pike River Mine. 31 miners were in the mine at the time but 2 managed to walk out. The remainder were thought to be 1,500 metres (4,900 feet) from the entrance. A second explosion occurred on November 24 and all remaining 29 miners were thought to be dead.
The 29 miners ranged in age from 17 to 62 — the youngest was on his first shift underground. Out of the 29, 24 of the miners were New Zealanders, two from Scotland, two from Australia and one from South Africa.
A memorial service was held in the town of Greymouth. Prime Minister John Key said it was a "national tragedy" and that he would be travelling to personally meet with the families.
Families of the victims are angry that more was not done sooner to rescue those trapped in the mine. However, officials stated that air samples taken from the mine after the first explosion showed dangerous levels of methane and carbon dioxide which made any rescue work impossible.
Timeline of the Disaster
Timeline for the Pike River Coal mine disaster:
Friday, November 19.
– First reports of explosion at Pike River mine, 50km north-east of Greymouth, come in about 3.50pm. Estimates of the number of people in the mine range between 25 and 36 people and emergency services head to the mine processing plant at Atarau.
– Police say 36 tags belonging to miners were still hanging on the board at the mine but two miners, Russell Smith, 50, and Daniel Rockhouse, 24, emerge from the tunnel.
– No immediate reports of fatalities but there is no contact at all with the missing miners
– Rescuers are ready to go into the mine but fears of further explosions prevent any search and rescue attempt. St John confirms it has set up for a "long operation".
– Greymouth Mayor Tony Kokshoorn says it could take days before it is safe enough for the specialist rescue teams to re-enter the mine. "We are holding on to hope. Look at Chile, all those miners were trapped and they all came out alive."
Saturday, November 20
– Officials confirm that 29 miners, aged between 17 and 62, are trapped.
– The nationalities of the miners are released — 24 New Zealanders, two Australians, two Britons and one South African.
– Offers to help in the rescue flood in from around the world. Specialist equipment is being flown from Australia to analyse gas in the mine.
– Police rule out a rescue attempt as testing of air in the mine is inconclusive
Sunday, November 21
– Fluctuating toxic gas levels continue to delay any rescue attempt. Pike River chief executive Peter Whittall said there is heating of some sort underground — some combustion of material which is generating poisonous gases.
– Family members of the miners are taken to the mine so they can see what is happening at the site.
– Rescuers start to drill a 15cm-diameter, 162m-long hole into the mine to enable them to take more air samples. The drilling is estimated to take at least 16 hours.
– Tasman District police area commander Superintendent Gary Knowles insists in the evening that it is still a rescue effort, but: "I am not going to put 16 guys underground and risk losing them to effect a half-arsed rescue."
– Frustration begins to air about delays in getting in to the mine.
Monday, November 22
– Police say the army has been asked to prepare a robot to be sent into the mine to search as gas conditions still mean it is still too dangerous to enter the mine.
– The names of the 29 miners are released.
– Police, in the afternoon, admit for the first time that lives could have been lost, but remain optimistic.
– Tests still showed heating underground, meaning it was too dangerous to send in a rescue team.
– Bore hole drilling reaches 142m and slows as it hits harder rock.
Tuesday, November 23
– Overnight, a member of the drilling crew is injured and flown to Greymouth Hospital after a bad sprain.
– A Defence Force robot is sent into the mine entrance at 6am but breaks down about 8am.
– Efforts made to bring in robots from the United States and Australia.
– Levels of toxic air are too unstable to send rescuers in.
– Rescuers say seismic equipment is being used and will be able to tell if anyone is tapping to show they are alive
– Pike River Coal chairman John Dow dismisses reports it was using riskier than usual mining techniques to catch up on a coal order to India
– Gary Knowles changes his outlook, saying the chances of finding the miners alive are getting "bleaker by the hour, bleaker by the day".
– Video footage of the blast, taken from the mine entrance, 2km from the explosion and lasting about 50 seconds, is released to families and media.
Wednesday, November 24
– The Defence Force robot is reactivated and advances further, about 1km, into the mine.
– A second robot is sent into the mine and an Australian mine robot arrives in Greymouth.
– The 162m bore drill breaks through to the mine and hot air and gas rushes up.
– Gas testing continues and rescue team meets to analyse data with a view to seeing if the situation has improved enough to consider sending a team in to the mine.
– At 2.37pm a massive secondary explosion rocks the mine. The initial conclusion of experts is that no one could have survived this second blast.
– Pike River chief executive Peter Whittall tells families of the miners that there has been another massive blast and their loved ones are unlikely to have survived.
– Greymouth Mayor Tony Kokshoorn says the disaster is "The West Coast's darkest hour".
– Mr Whittall addresses the media and is applauded when he finishes an often emotional address.
– Prime Minster John Key says it is a national tragedy and announces government flags will fly at half-mast tomorrow.
New Zealand's Record
The BBC reported:
Analysts say New Zealand's mines have a good safety record, and this was the worst disaster for almost a century.
Pike River is not far from the Strongman mine, where an underground explosion killed 19 men in January 1967.
New Zealand's worst mining disaster was in 1896, when a gas explosion at the Brunner mine, also near Greymouth, left 65 miners dead. It accessed the same coal seam as the Pike River mine.
This is New Zealand worse disaster since the Erebus crash. In 1979, a DC-10 commercial sightseeing flight over the Antarctic flew straight into Mount Erebus killing all 237 passengers and 20 crew on board.
http://www.youtube.com/watch?v=A2FeHm9b1aA
Click
HERE
to read more from William Belle
References
Wikipedia: Pike River Mine disaster
Wikipedia: Air New Zealand Flight 901