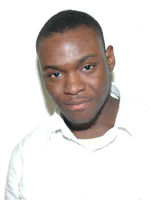 Yesterday at the Old Bailey a gang who murdered a man and terrorised a south London estate, have been found guilty of the murder of Ezra Mills.
They are:
21 year old Marcel Mason of Trinity Close, Tulse Hill;
18 year old Trevelle Williams of Charters Close, Gypsy Hill;
21 year old Dwayne Lock of Wychwood Way, Gypsy Hill;
A 16 year old boy from Upper Norwood;
20 year old Robert Saint of Bushy Hill Road, Camberwell;
22 year old David Smith of Faygate Road, Streatham;
They will all be sentenced at the Old Bailey today (3 February) at 10:00hrs.
The group of five men and a 16 year old boy were convicted of the murder of Ezra Mills on 21 March 2010 in Oakwood Drive, Central Hill Estate, Gipsy Hill.
During the trial the jury heard how the group used a flat on the estate as a HQ and somewhere they met to discuss their criminal activities.
On the night they murdered Ezra, the group had already fired a pump action shotgun at members of a rival group who dared to enter what they considered to be 'their' estate.
At about 21:00hrs Mason, Williams, Saint, Smith and the 16 year old boy were on the estate armed with a shotgun. They were expecting trouble from their rivals. When they came across those rivals, outside a shop, Mason fired two shots towards them but missed.
The five returned to their bolt-hole where they were seen to pass the gun around and overheard boasting about firing shots. They were soon joined by Lock.
Ezra turned 22 the day before he died and had spent the evening of his murder with his aunt who had cooked him a belated birthday meal.
At about 21:30hrs, Ezra's aunt drove him to the Central Hill estate where he had arranged to meet a friend.
Less than an hour later Ezra was dead. He had been shot in the chest at close range with a pump action shotgun.
Ezra's friend had called him at about 21:50hrs to say he couldn't meet up on the estate because of what he called 'a madness' with Mason the previous evening (20.03.10).
He was referring to an incident when Williams, Lock and Mason turned up uninvited to a party and were causing trouble. When Ezra's friend tried to coax them away, Mason head butted him.
In an attempt to smooth over any bad feelings between Mason and his friend, Ezra tried to call a member of the group – Dwayne Lock – whom he knew. Ezra made a number of calls to Lock which were unanswered.
At about 21:55hrs Ezra was caught on CCTV in Wychwood Way not far from Lock's mother's address.
Inside the bolt-hole Lock received a call informing him there was a young man at his mother's door who said he was a friend but didn't give his name.
Witnesses described how on receiving this call Lock, Williams, Mason, Saint, Smith and the 16 year old boy left the address. Mason was carrying a shotgun.
At 21:59hrs Ezra was again captured on CCTV for the last time, walking away from Lock's mother's address.
The first call to the emergency services was received at 22:09hrs. When police officers arrived in Oakwood Drive they found the lifeless body of Ezra lying on the floor. He was pronounced dead at the scene.
Detective Chief Inspector Neil Hutchison, Trident, said: "The men who murdered Ezra appear to have considered themselves invulnerable from the law due to the fear they instilled on the estate.
"Ezra Mills was alone, he was not linked to gangs, had no involvement in gun crime or the supply of drugs. He was still holding a bag with his birthday card in it when he was shot.
"Today's convictions are thanks largely to the bravery of a small number of people who overcame their fear to stand up in court and gave evidence.
"I wish to offer my condolences to the family of Ezra Mills whose fortitude and dignity has been an inspiration to the officers investigating his murder."
A full list of the charges and verdicts:
Count 1: Mason, Williams, Saint and a 16 year old boy pleaded not guilty to attempted robbery on 21 March 2010. All found not guilty.
Count 2: Mason, Williams, Saint, Smith and a 16 year old boy pleaded not guilty to possessing a firearm with intent to endanger life on 21 March 2010. All found guilty.
Count 3: Mason, Williams, Lock, Saint, Smith and a 16 year old boy pleaded not guilty to murder. All found guilty.
Count 4: Williams and a 16 year old boy pleaded not guilty to possessing a firearm with intent to endanger life on 3 January 2010. All found guilty.
A statement from the mother of Ezra Mills:
"My son was loved very much by his family and friends who truly knew him as a peacemaker. He is sorely missed by all who knew him and he will be in our hearts forever. The pain seems unbearable but the strength of Ezra, family and my faith is what keeps me going, it has made me stronger. I will be strong and stand for my son, stand for family and friends, and stand because I can make a difference. To others who have been in a similar position, I urge you to find the strength within you, lean on those who offer support, encouragement and help and for the love you have for that special one who has passed away.
"To the individuals responsible for my son's murder, yes I could be angry, hate, and wish you the same fate but I refuse to, I wish you no ill will. I will not be broken; I will grow in strength and help others cope during difficult times in their lives. To the parents of the perpetrators, your life has changed, I wish you well and I hope you will be encouraged to support your child in making a real change in their lives and a positive contribution to society.
"I would like to say thanks to the general public, emergency services and all who were involved in Ezra's case. Special thanks to Trident for their tremendous support, help and encouragement. I could not have asked for a more exceptional friendly team of individuals, especially at this particularly sensitive time. As a community we MUST realise that we need to work in partnership with the police to stop the 'gun crime' and other precious souls from dying.
"Finally I would like to pay tribute to the witnesses. I can't imagine the fear you must have felt and I thank you for having the strength to come forward and speak out. This is a time in my life I will never ever forget, this devastating episode in my life because of the deep sense of loss that I and my family have experienced. I hope and pray that no other family will ever have to experience this sort of devastation."