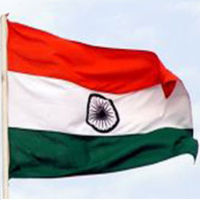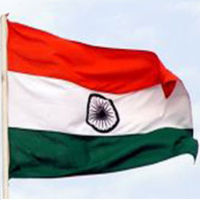 It is a human right to earn a livelihood, they say. Taking umbrage to the attacks Anna Hazaare and his followers are making on corruption, the politicians are planning to approach the Human Rights Commission. They say the anti-corruption movement is a direct '
laat
' on their '
pait
' and if the movement meets success, it would mean thousands of politicians and millions of babus would be deprived of their livelihoods and they would be forced to take up petty crimes to meet their ends meet. (Imagine Chief Minister of a state picking pockets outside a cinema hall or, like the recent incident of Czech President, the PM pocketing stationery items at international meetings!)
Other measures that are planned to be taken up : Many politicians will start non-cooperation movement, wherein they will not do their usual everyday work (from whatever little they normally do, that is). Some educated politicians have decided to follow the footsteps of workers of a famous shoe making company, wherein they will only sign projects which fall on the left hand side of their offices. They will also sport a black band on their hands.
The government and several political people, cutting across party lines, have also choked out plan for a 'bharastachar bahao andolan'. An awareness program is being readied wherein people would be sensitized towards futility of stopping corruption and how attempts to stop it could have serious consequences (for general people or for people who try to stop corruption is not yet clarified). A special campaign is also being designed to remove the stigma that aam admi has for corruption and corrupt people. It was said Shabana Azmi was approached for this campaign (owing to her success in helping eradicate stigma towards AIDS) but the effort did not bear fruits.
Some also talked about an NGO – 'People for Ethical Treatment to Corruption and Corrupt People' (PETCCP)
Furthermore, a mass rally is announced to herald the andolan for anti-anti-corruption activities. The rally is going to start from Pose Garden in Chennai, will touch upon the Reddy brothers' mines in Karanataka, take blessings of Yeddurappa then proceed towards the Adarsh society, following which the rally will move towards getting the well wishes of Koda and the Sorens, thereby the route will pay homage to all the missing fodder (and the cows missing out on that fodder). The rally will then enter UP and turn into a padyatra as all the PDS shops, highways, parks, statues, land plots allotted for farmhouses will be visited. The rally would then culminate in Delhi at the Doorsanchar Bhavan.
Sensing media curiosity at the rally route, the campaigners said that we want to make a point here that corruption is everywhere and there is no point in being ashamed of it. So it is futile to do any anti-corruption activities. It's a waste of time and only people who will profit from such activities are companies like Facebook, Twitter and phone companies for mass anti-corruption SMSes. On one hand we eat away billions and then you want us to spend millions more on investigating our own corrupt acts! Even after so many anti-corruption committees and decades long investigations none of us have been proven to be guilty. So why bother doing anything against corruption.
So what is the solution? Someone asked, the campaigners said – Mandavli karte sakte hai, we eat our usual billions but we do not spend anything on investigating it. This way atleast we save millions for the aam admi.
Khaya piya toh sahi, glass bhi nahi toda
!!!!
Article viewed at: Oye! Times at www.oyetimes.com