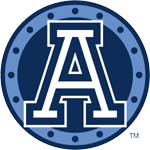 The Toronto Argonauts are moving forward under the ownership of industrialist and philanthropist David Braley, Canadian Football League (CFL) Commissioner Mark Cohon announced today.
"This is the next step forward for one of our oldest and greatest franchises," Cohon said. "David Braley is one amazing Canadian, deeply committed to this country and what makes it strong and unique and vibrant, especially the Canadian Football League. He has a track record of tremendous success in our league, in his personal business endeavours and charitable activities, and I know he will work tirelessly to make the Argos successful."
Braley vowed to work hard to take the Argonauts franchise to another level both on and off the field. He made his first announcement as Argos owner, saying team President and CEO Bob Nicholson is staying on and will continue to lead the team that includes General Manager Adam Rita and Head Coach Jim Barker, as announced earlier today.
"I believe strongly in the Argonauts brand and will work to turn the Double Blue into a winning team on the field and a leading franchise within the Canadian Football League," Braley said. "It will take time and effort, but I am extremely confident that with the right people and plan in place, we will succeed on behalf of Argos fans."
David Cynamon and Howard Sokolowski recently capped their six-year run at the helm of the good ship Argonauts by completing an agreement to sell the team to Braley, and that transaction has now been approved by the CFL Board of Governors.
"David Braley has a lot to build upon, because of the tremendous work done by Howard Sokolowski and David Cynamon," Cohon said. "They took a proud franchise that had fallen down six years ago, and they have worked with tremendous passion to elevate it. They won a wildly exciting Grey Cup in their first year, hosted a successful Grey Cup in 2007, and improved the team's fortunes when it came to both attendance and partnerships," the Commissioner said.
"They turned the Argos into the Toronto team with the deepest roots in the community, setting a new standard for innovative programs that made a difference not only where there were tickets to be sold, but wherever there were Torontonians, and especially young people, in need."
Braley is owner of Orlick Industries Ltd., a leading auto parts manufacturer. He is renowned in the Hamilton area for his civic and charitable contributions, particularly to health care, higher education, the arts and sports and recreation.
"I believe the CFL is important to Canada. It's part of who we are. It brings us together," Braley said. "And I know the Argos, playing in our biggest city, our biggest market and Canada's media and corporate capital, are vitally important to the CFL. That's why I'm here to do all I can to build on what Howard and David have accomplished, and make the Argos winners on and off the field," he said.
"I believe I know what it takes to do that, based on many years of experience in the CFL, particularly in Vancouver where I've seen consistent and constant growth in the value and prominence of a CFL franchise. And I know we have a foundation to build on because I've long admired Argos fans for their dedication to the team and our league."
Braley is owner of the British Columbia Lions, a past owner of the Hamilton Tiger-Cats, and a former interim Commissioner of the Canadian Football League. He didn't rule out selling the Argos someday down the road, but stressed that job one is improving the team and the franchise.
Cohon addressed head on the issue of one man owning two teams, a situation that has occurred in other leagues, including Major League Soccer.
"Even now, when Canada is slowly emerging from a deep recession, and the vast majority of businesses and entrepreneurs are solidifying their holdings as opposed to pursuing new ventures, we sought and received strong expressions of interest in the Argonauts from a number of other sources," Cohon said.
"But in the end, this was the best option for the future of the Argonauts and the health of the Canadian Football League. As stewards of our league, and all the CFL has come to mean to so many Canadians, our Board of Governors took into account three important factors," he said.
"The first was the quality of ownership in our league. We are unanimous in the belief we would much rather have an exemplary person with considerable financial resources and an undeniable love for our league sit atop two franchises than have any one of our franchises owned by someone of uncertain means or questionable character, or someone lacking in a real, long term commitment to what's best for the CFL and its fans," Cohon said.
"The second factor was the integrity of our game. We understand there are those who will now view every interaction between the Lions and the Argos with extreme scrutiny. I can assure them their vigilance will be nothing compared to the way I and my colleagues in the league office will monitor every transaction and every game involving these two teams, reserving every step of the way our right to veto any trade or punish any initiative that fails to clearly meet the highest standards of competitiveness," he said.
"But we are confident moving forward most of all because of the third factor we took into account and that is the character of Mr. Braley himself. No one in today's Canadian Football League, and perhaps no one in the history of the CFL, has devoted more of his time, energy and resources to our league than Mr. Braley. And I believe it is equally fair to say that few people have demonstrated a deeper commitment to the integrity of the game and the league than Mr. Braley, and the football people he has chosen to surround himself with over the years, including current Lions Head Coach and General Manager Wally Buono and the late Bobby Ackles, who served as the Lions President. No one wants to win more than Mr. Braley and his personnel but they strive to win fairly and squarely, in the best tradition of our league."
With the Argos ownership issue settled, Cohon said he knows fans are looking forward to seeing what the team does next, as it prepares for the upcoming season.
"Our league is a business, but it is a business informed by a long and storied history, inspired by the values of sport, and guided by what the CFL and Grey Cup mean to Canada," Cohon said. "It is fuelled by three powerful forces: the talent of our players and coaches, the passion of our fans, and the commitment of people such as Howard Sokolowski, David Cynamon and David Braley. With today's news, a new chapter begins here in Toronto, and a new 2010 CFL season, is that much closer."