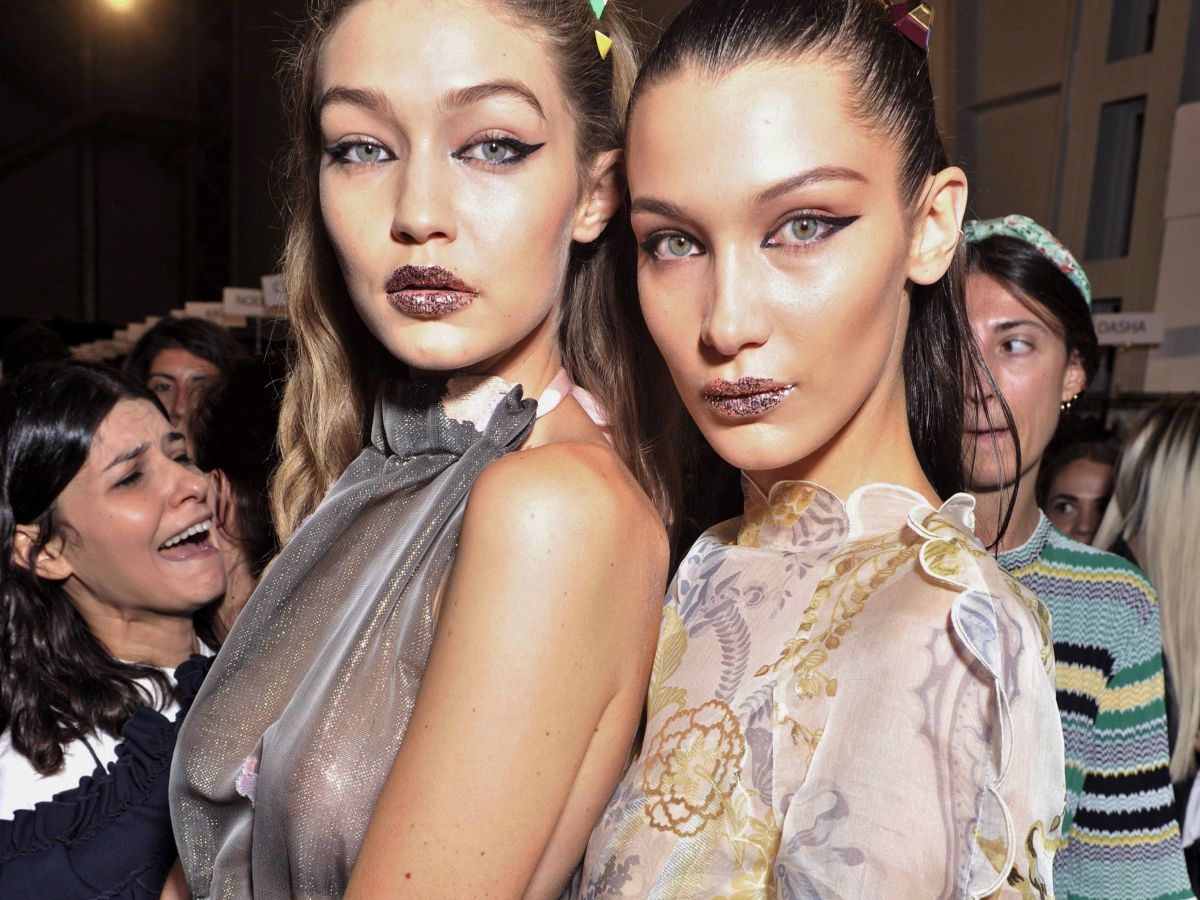 Celebrities love to rap Nicki Minaj songs. Adele tried her hand at "Monster" on The Late Show With James Corden. Tracee Ellis Ross rapped "Superbad" on Lip Synch Battle. (Laverne Cox and Eva Longoria also showed their love for Minaj on that show.) The latest A-listers to attempt one of Minaj's tricky verses are none other than the Hadid sisters. As Self reports, the sisters gleefully launch into a portion of "Starships Are Meant To Fly" in what must have been a taped interview backstage at the Victoria's Secret Fashion Show in Paris. Minaj herself posted the clip to her Instagram with a couple of delighted emojis.
"You ready for this, Gigi?" Bella asks in the clip. She's sitting with what is presumably a press person and holding a pink microphone.
"I know the whole rap!" her sister calls from off camera.
Nevertheless, they plow into the chorus, which begins, "Starships are meant to fly/hands up and touch the sky." They don't exactly sound like Nicki Minaj — to be fair, Minaj has made a career out of being inimitable — but they seem to be having a good time. Fly on, sisters.
Watch the clip, below.
A video posted by Nicki Minaj (@nickiminaj) on Dec 26, 2016 at 10:36am PST
Click HERE to read more from Refinery29.


Loading ...