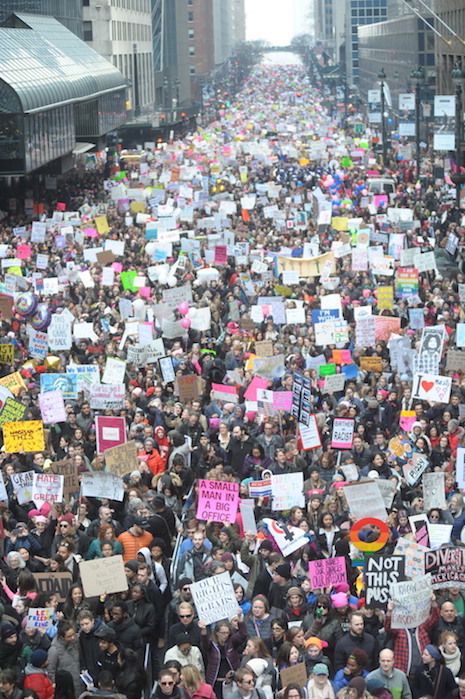 It occurred to us that the females of our species are not getting enough credit for pulling off the masterful and world-wide Women's March. We are not surprised but we are incredibly impressed by the fact that 1-2 million angry women demonstrated in cities across this country (some gatherings were the biggest in the city's history) and NOT ONE person was arrested! No storefronts were shattered, no limos were set on fire, and there was no looting! You KNOW what happens when MEN demonstrate for just about anything – violence, property destruction, etc – when egos and machismo run amuck! Is there any DOUBT about the innate superiority of women at this point? Just think how SENSIBLE it would be to have women running our country….
Photo Credit: Pacific Coast News
Click HERE to read more.



Loading ...