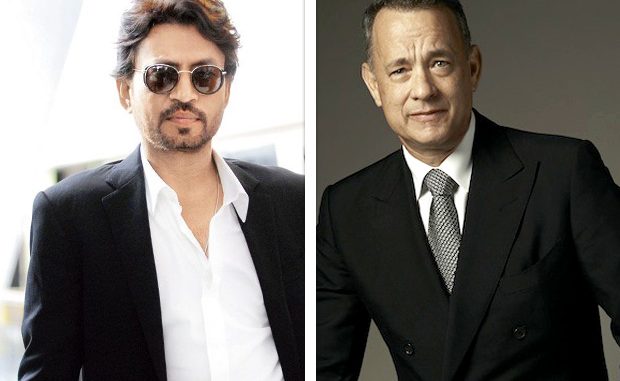 This article was last updated on April 16, 2022
Canada:

Oye! Times readers Get FREE $30 to spend on Amazon, Walmart…
USA:

Oye! Times readers Get FREE $30 to spend on Amazon, Walmart…
It's sad sobering and frustrating. But the reality of the Indian box office is far from the reality of its global counterpart. Sony Pictures, in all their acquired wisdom, took a calculated risk by releasing the new Tom Hanks film Inferno in India two weeks ahead of the rest of the world. The reason being Irrfan Khan. Sony Pictures thought he would give the picture an added box office zing and a boosted monetary spin.
If only they knew!
Now, Irrfan is unarguably one of India's most accomplished actors. But a star with a box office clout, he is not. If Inferno had starred Salman Khan with Tom Hanks the fortunes would perhaps have been different, though at the end of day—Friday or otherwise—a bad film is a bad film, no matter which Khan features in it. But yes, bad films featuring Salman do better business in India than good films with Irrfan.
Sad but true.
No one seems to have apprised Sony Pictures of the Indian reality. Nothing could prevent Inferno from tanking at the Indian box office. Not Irrfan Khan. And not Tom Hanks' lavish praise for his co-star. Hanks' generosity towards his co-star was heart-warming. In various interviews across the Indian media the Forrest Gump actor described Irrfan as the "coolest guy" and compared him with acting giants like Laurence Olivier and Montgomery Clift.
Sadly there wasn't enough of Irrfan in Inferno. Just as there wasn't enough of the actor in his earlier Hollywood outings in The Amazing Spiderman, Jurassic World and Life Of Pi.
Inferno, however, did not fail in India for the paucity of Irrfan in the footage. It's just not a film good enough to wean audiences away from their current box office favourite Dhoni: The Untold Story or to stop them from looking expectantly at the new Tom Cruise starrer Jack Reacher which hits theatres coming Friday.
In fact the relative failure of Inferno (in spite of a decent opening weekend) has more of an impact on Tom Hanks's career than Irrfan's. Inferno emblematizes the long-standing titanic war of the Toms at the American box office. By far the superior between the two actors, Tom Hanks could never attract the box office appeal of Tom Cruise. This is a similar saga to the tale of the two Khans in Bollywood. Irrfan is an actor. Salman is not. And yet we all know who gets the numbers.
Additionally there was a practical problem with the plot of Inferno. While Tom Hanks (with some help from Irrfan) was trying to save world from a deadly virus unleashed by a ruthless villain, Anil Kapoor too was doing the same on Indian television in the second season of the series 24. While the two heroes managed to save the world, nothing could save their precious projects from sinking.
Source: Bollywood News original article at Irrfan Khan – Tom Hanks starrer Inferno tanks in India
You can publish this article on your website as long as you provide a link back to this page.