Thanks Kangna Ranaut and Karan Johar for bringing the spotlight on an unwritten aspect of Hindi cinema: Nepotism. Now that you both have done us the good of spotlighting it, albeit from 180 degree opposite viewpoints, we can perhaps shed light on all its aspects, vis-à-vis the movies.
The Cambridge Dictionary defines nepotism as "the act of using your power or influence to get good jobs or unfair advantages for members of your own family." Now, in the exact sense of this statement, nepotism exists pretty sparingly in the industry.
Yes, Rakesh Roshan (to get close to someone 'connected' with both the above parties!) did design a smash debut for son Hrithik Roshan in
Kaho Naa…Pyaar Hai
, but then, where is the God among us to predict how a film will turn out, let alone how it will perform at the box-office? Rakesh even defied the distributors who did not want his film released between a film each starring Aamir Khan and Shah Rukh Khan, not because he was so confident but because he was superstitious about changing release dates! And while his son's film became a winner, the biggies around it crashed.
But then today's nepotistic brigade does consider ground realities as well. As far back as in the early '80s, Rajiv Kapoor was not introduced by father Raj Kapoor, who had earlier given major breaks to his other sons Randhir Kapoor and Rishi Kapoor. Times had changed and making films was a bigger risk.
But Raj Kapoor could never be considered guilty of nepotism even with Kal Aaj Aur Kal and Bobby. While the former starred his father Prithviraj Kapoor, Raj himself and Randhir Kapoor playing three generations of a family, the latter had another sensational and sizzling female find, Dimple Kapadia, essaying the title-role!

Today, even Arjun Kapoor (son of filmmaker Boney Kapoor), Varun Dhawan (David Dhawan's son) or Alia Bhatt (Mahesh Bhatt's daughter) did not get breaks from their influential fathers, who are still active filmmakers. In fact, Mahesh Bhatt has never worked with Alia even later, because she has become a star and his production company "never works with stars"! Now what that means about the status of Vidya Balan, who plays in the lead in their next film Begun Jaan can be a matter of debate!
While dynastic succession (to lift a political term relevant to the country) abounds here, with so many stars coming in from film clans, the point is that designer debuts (the essence of nepotism!) even if done by other industry members only offer the first platform. Let us not forget that in 2016 itself, a Saiyami Kher (Usha Kiron's granddaughter) has been as unsuccessful as a Pooja Hegde from the outside world.
And no, it is not about the success of their debut film alone. It is about the complete package on offer. Imran Khan, none other than Aamir Khan's nephew, could not sustain despite hits like his launch vehicle Jaane Tu…Ya Jaane Na, and even Delhi Belly, both produced by Aamir, and Yash Raj Films' Mere Brother Ki Dulhan.
The Tiger Shroff launch pad, Heropanti, also had the rank outsider Kriti Sanon making a mark enough to sign big films like Dilwale and Raabta. In any case, Heropanti was a Sajid Nadiadwala production, who until then had never even worked with Tiger's dad Jackie Shroff!
An outsider once complained that only industry kids get second or further breaks if their first film collapses. All we have to say is had that been the gospel truth, we would never have had Akshay Kumar, who began with a chain of flops, while a Luv Sinha, despite a Sadiyaan, would have been inundated with offers!

Talent, good behavior and nothing else
The similarity in the early careers of Shashi Kapoor and an outsider like Amitabh Bachchan is another case in point. Both had solo flops galore early in their careers that they survived only because of their good qualities like exemplary professionalism and talent, probably in that order. Yes, there is a bigger factor than talent and nepotism in our industry—and that is good behavior and discipline.
If nepotism had been the key, Guru Dutt's sons Tarun Dutt and Arun Dutt would have made it big as filmmakers, V. Shantaram's son Kiran Shantaram would have been a leading producer, ditto B.R. Chopra's producer-director son Ravi Chopra who only had passing flings with success. On the other hand, Yash Chopra, younger brother of B.R. Chopra and Yash's son Aditya Chopra are big—on their merits.
Yes, they both gave Yash's younger son Uday many assignments as an actor, but today, Uday has wisely decided to stay away from screen—unless, of course, a fourth film in the Dhoom franchise happens.
History has witnessed how Ashok Kumar could make something of younger brother Kishore Kumar but not of third brother Anoop Kumar. Hridaynath Mangeshkar could not make it big though his sisters Lata Mangeshkar and Asha Bhosle ruled the music scene when he came in. And Javed Akhtar turned lyricist well after the death of his father Jan Nissar Akhtar, but was a super-successful scriptwriter already, by struggling on his own.
Also, common sense dictates that nepotism has to have a start somewhere. So all those people who started by coming from varied backgrounds to reach top positions—actors and actresses, filmmakers, composers, singers, technicians et al made it on merit, and only then could some of them get the opportunities, if inclined, to go nepotistic! A Dharmendra had to struggle for long and start somewhere to be able to launch Sunny Deol, Bobby Deol and even nephew Abhay Deol. But who launched Dharmendra? And why were the three junior Deols not as, or even equally to each other, successful?

Grapes are always sour for those who cannot make it, or reach where they dreamt of doing so. Any shortfall in competence or any other aspect of success—like professionalism—can be easily attributed; after all, to the excuse that the concerned person is not being given his due because he or she is an outsider.
For years, for example, the Mangeshkars were accused of monopoly, but finally, from the '70s to beyond, did not Anuradha Paudwal, Alka Yagnik and Kavita Krishnamurthi Subramaniam hit it big? Note how the mighty two were still around in that phase!
So, if someone really wants to know if the industry is nepotistic, all they should do even today—is to ask Akshay Kumar, Shah Rukh Khan, those global achievers Priyanka Chopra and Deepika Padukone, Madhuri Dixit Nene, Rajkumar Hirani, Nitesh Tiwari, Shreya Ghoshal, KK and Pritam about their experiences here, and what made them tick to that extent when no counterpart from a filmi clan could match their stature!
And last but not the least, let us also look at some of the cream of the talents who have come in from illustrious film families thanks to getting breaks from family or relatives—Manoj Kumar (filmmaker uncle Lekhraj Bhakri), Vijay and Dev Anand (filmmaker and elder brother Chetan Anand), Nutan and Tanuja (star mother Shobhana Samarth), singer Mukesh (star cousin Motilal) and more.
How poorer would this industry have been without titanic talents like them? And in turn, did not these talents in turn gift us so many new names across the spectrum of the arts and craft needed in cinema, like Tanuja's daughter Kajol, or Dev Anand's discoveries Zeenat Aman and Jackie Shroff?
Click HERE to read the original article.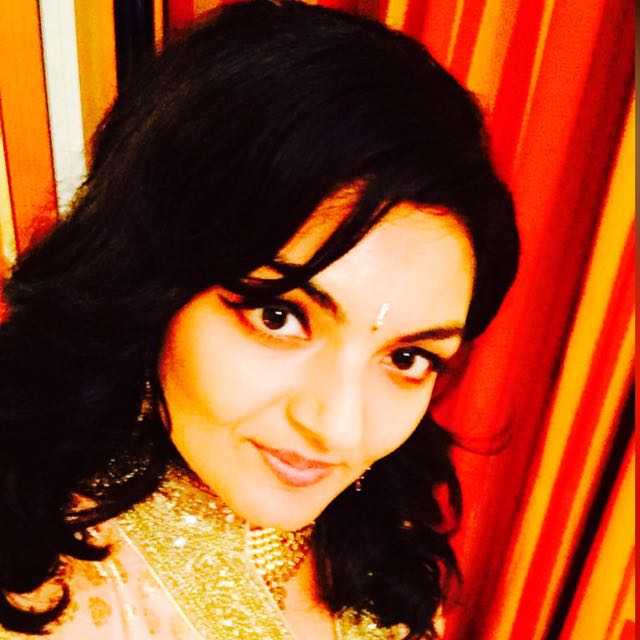 Vote for Shikha Dhingra For Mrs South Asia Canada 2017 by liking her Facebook page.


Loading ...